Compliance Corner: MAS, Association Of Banks In Singapore
Editorial Staff, 4 March 2021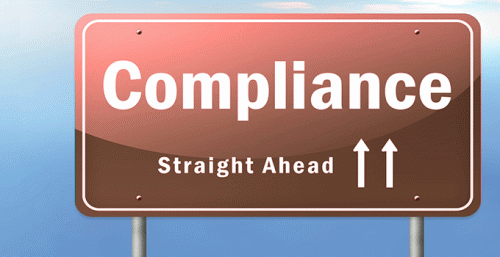 The latest compliance news: regulatory developments, punishments, guidance, permissions and new product and service offerings.
Monetary Authority of Singapore
Singapore's main financial watchdog has banned four individuals for periods of up to 10 years for market misconduct involving a share trading scam.

The Monetary Authority of Singapore (MAS) has issued prohibition orders against the following four individuals, after they were convicted:

-- Ms Lau Wan Heng (Ms Lau), former remisier of CGS-CIMB Securities (Singapore) Pte Ltd (CIMB) - 10 years;
-- Yeo An Lun (Mr Yeo), former representative of Prudential Assurance Company Singapore (Pte) Limited (PACS) - six years;
-- Goh Qi Rui Rayson (Mr Goh), former remisier of OCBC Securities Private Limited (OSPL) - five years; and
-- Teo Boon Cheang (Mr Teo), former remisier of KGI Securities (Singapore) Pte Ltd (KGI) four years.

The persons are banned from providing any financial advisory service, or taking part in the management, acting as a director, or becoming a substantial shareholder of any licensed financial advisor under the Financial Advisers Act (FAA). In addition, Lau, Goh and Teo are prohibited from carrying out any regulated activities and from taking part in the management, acting as a director, or becoming a substantial shareholder of any capital market services licensee under the Securities and Futures Act (SFA). The prohibition orders took effect from 1 March 2021, MAS said in a statement.

The individuals were among eight people charged in relation to a scheme to commit false trading in the shares of Catalist-listed Koyo International Limited (Koyo). They were convicted and sentenced to imprisonment terms of between three months, 20 months and 18 weeks. Court proceedings against the other four individuals continue.

"By being involved in the false trading scheme, the former financial representatives abused the trust of their customers or employers for personal gain. Their actions also resulted in the distortion of the market. MAS does not tolerate such misconduct and will take firm action to keep such offenders out of the financial industry. MAS will continue to work closely with other authorities and stakeholders to keep our financial markets fair and orderly," Loo Siew Yee, assistant managing director (policy, payments and financial crime), MAS, said.
ABS, MAS
The Monetary Authority of Singapore and The Association of Banks in Singapore have issued a paper on managing new risks that could emerge because so many people in financial jobs are working from home due to the pandemic.

The paper, called Risk Management and Operational Resilience in a Remote Working Environment, highlights the need for financial institutions to remain vigilant in areas such as security, fraud, staff misconduct, legal and regulatory matters.

"Financial institutions in Singapore have swiftly adapted to remote working and split-team arrangements in response to COVID-19. The operational resilience of our financial institutions during this period reflects the soundness of their business continuity management plans. It also underscores the importance of regular tests through internal drills and industry-wide exercises jointly organised by the MAS and the financial industry," Ong Chong Tee, deputy managing director (Financial Supervision), MAS, said.