Proposed Tax Spoils Hong Kong's Stock Market Story
Editorial Staff, 25 February 2021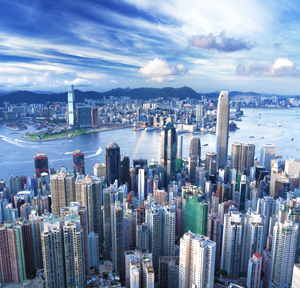 Hong Kong Exchanges logged strong 2020 results, but a proposed tax increase on share trading by the government took some shine off the figures.
Hong Kong's stock market was yesterday hit by a 30 per cent proposed share trading tax, spoiling what would otherwise have been a bright set of financial results for a bourse that has thrived in spite of the pandemic.

Paul Chan, Financial Secretary in the jurisdiction, proposed to hike the rate of ad valorem stamp duty from 0.1 per cent to 0.13 per cent of the consideration or value of each transaction of Hong Kong stock payable by buyers and sellers respectively.

Shares in Hong Kong Exchanges fell by as much as 12 per cent after Chan's announcement. On the same day, HKEX reported an attributable profit of HK$11.487 billion ($1.48 billion) in 2020, up from HK$9.39 billion in 2019. The results were buoyed by a sharp rise in revenues, helped by new listings.

The strength of the market has, to some extent, pushed against perceptions that Hong Kong's financial hub has been damaged by local and international political controversy over mainland China's new national security law.

Chan's tax hike was proposed as part of Hong Kong's annual budget, designed to repair public finances ravaged by COVID-19. The jurisdiction's economy shrank by 6.1 per cent in 2020.

Both buyers and sellers of securities listed in Hong Kong pay the duty; certain products, such as exchange-traded funds and derivatives, are exempt, however (source: Reuters).