Summary Of Asia-Pacific Executive Moves - January 2021
Editorial Staff, 22 February 2021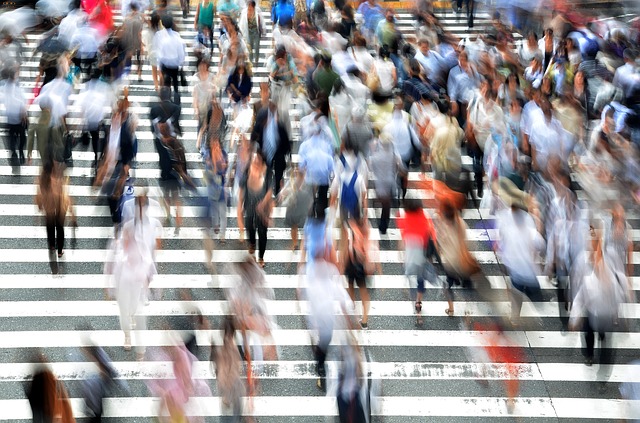 A roundup of senior executive moves in the Asia-Pacific wealth sector during the first month of 2021.
BNP Paribas appointed former Standard Chartered senior figure Michael Yong-Haron as head of wealth management for North Asia and chief executive and CEO for wealth management in Hong Kong.

Yong-Haron worked at Standard Chartered for more than four years as managing director at the private bank in Hong Kong. He was at StanChart from August 2016 until January this year. Prior to this, he was regional head of wealth management, north Asia, at Royal Bank of Canada and before that, a managing director at Credit Suisse. He was also an RM at Credit Agricole Indosuez in Hong Kong.

Allianz Global Investors appointed Leo Shen and Zheng Wang as head of fund management business, China, and portfolio manager at Allianz Global Investors Asset Management (Shanghai), respectively.
Shen leads the strategic effort to establish AllianzGI's onshore fund management business in China and is responsible for the overall management of this business. Wang concentrates on managing onshore multi-asset investments in China. Shen has extensive network and management experience in China's financial industry with more than 15 years working in asset management and investment consulting. He joined AllianzGI from Mercer where he was China wealth and investment business leader. Wang has more than 12 years of investment and research experience. He joined AllianzGI from Mirae Asset Investment Management (Shanghai) where he was a portfolio manager with responsibility for investments in China.

Eurizon, the asset management company of Italy's Intesa Sanpaolo Group, appointed Dickson Man as head of Asia distribution. Based in Hong Kong, he reports to Sean Debow, CEO of Eurizon Capital Asia. The role is a new one for the firm. Dickson brought eight years' experience in the asset management industry at T Rowe Price, BlackRock and NinetyOne, servicing clients across Asia. Before that, he spent over five years at global consumer brands.

Investor services group IQ-EQ built a real estate team in Asia. Neil Synnott relocated to Singapore and following that appointed team manager Denish Leang. Synnott joined IQ-EQ Luxembourg in 2017 and moved to Singapore at the end of 2020. With more than 15 years' international financial services experience and a specialism in real estate funds, he holds responsibility for a complex portfolio of international real estate and private equity clients. Leang handles day-to-day servicing of IQ-EQ Singapore's real estate fund clients. Prior to joining the firm, Leang was a manager within PwC's Financial Services asset and wealth management division, specialising in private equity and real estate. With a solid auditing background, Leang's past experience also includes multiple years at EY specialising in real estate and internal audit with Sumitomo Mitsui Banking Corporation (SMBC).

Butterfield Group named Mark Farrell as head of trust at its business in Singapore. Prior to joining Butterfield Trust (Asia) Limited, Farrell worked in the private client industry for more than 30 years, specialising in wealth planning and trust administration. He has worked for banks and law firms in the UK and Switzerland, as well as prominent trust companies in Singapore. Farrell leads the Butterfield team responsible for the provision of trust and fiduciary services to high net worth families in the region.

Aberdeen Standard Investments appointed René Buehlmann as CEO of its Asia Pacific business to help expand the franchise in the region. He succeeds Hugh Young, who took on the new post of Asia chairman and retained his director positions on fund and UK investment trust boards. Buehlmann is in charge of developing the APAC investment business across segments and distribution channels, reporting to ASI chief executive Stephen Bird. Until a year ago, Buehlmann was group managing director and Asia-Pacific head for UBS Asset Management in Hong Kong, where he led regional operations and managed the global wholesale business.

Citi Private Bank's head of Singapore, Australia, and New Zealand, Adam Proctor, returned to the UK. Taking on his existing role in January 2018, Proctor was head of managed investments, Asia-Pacific, private bank and before that, head of global clients, private bank in the UK. He has also worked at Barclays' wealth management business.

William Blair Investment Management named Lih-Yann Tan as head of Asian distribution; Tan is employed through the firm's local affiliate William Blair International Singapore Pte. Tan is based in the firm's Singapore office and reports to Tom Ross, partner and head of International Distribution. Previously, Tan, who has more than 20 years of asset management experience in Asia, was head of institutional business development, Asia ex-Japan at NN Investment Partners. Before this, she worked at Lion Global Investors Limited and DBS Asset Management (now known as Nikko Asset Management).

Hines, the international real estate firm, appointed Chiang Ling Ng as chief investment officer, Asia reporting to global CIO David Steinbach. Based in Hines' Singapore office, Ng works alongside Ray Lawler, Asia-Pacific chief executive, and Lee Timmins, CEO of Eurasia/India, to expand the firm's reach across the Asia-Pacific region. Ng brought more than 20 years of experience to Hines in the real estate private equity space. Prior to this, she served as the CEO and CIO for M&G Real Estate's Asia business. Before this, she worked at Goldman Sachs.

JP Morgan Asset Management appointed Felix Lam as head of investment stewardship for Asia ex-Japan and Robert Harden as a sustainable investing research analyst. Both people are based in Japan and report to Jennifer Wu, global head of sustainable investing. Lam is responsible for advancing JPMAM's regional stewardship approach by leading corporate engagement as well as overseeing proxy voting and stewardship reporting. He joined from CCB International Securities, where he served nearly eight years including most recently as head of power, energy and materials research.

Nomura appointed more than 20 private bankers and investment advisors in its international wealth management business, a move following the appointment of Ravi Raju as head of IWM in September last year.

Some of the senior hires included:

Client coverage area
Wayne Yang joined as managing director and group head, Greater China, from Baxian Private and Investment Bank, where he was CEO. He started his career more than 30 years ago and has held multiple senior level positions at private banks including two stints spanning two decades at Citi's private bank. He has also served in leadership roles at the Asia-Pacific private banking teams of Merrill Lynch and Deutsche Bank.

Trevor Mak was hired as MD and relationship manager for Hong Kong. He joined from UOB Kay Hian where he had been MD, private wealth management, since March 2020. Before that, he was an MD at Citigroup's private bank, covering Hong Kong HNW clients for over 12 years. He started his banking career with Standard Chartered in 1984 in Hong Kong, and has worked in private banking at UBS, Coutts, Standard Chartered and Julius Baer.

Johnny Liu was appointed as MD focusing on family office coverage for Greater China. He joined from Aldworth Management, a family office, where he was a partner. Before that he was MD and head of global UHNW advisors, Greater China, at UBS's private bank. He has also worked at HSBC, Credit Suisse and Deutsche Bank in wealth management and investment banking roles.

Kitty Chen joined as MD and team lead for China. She moved after a short stint as MD with Union Bancaire Privee in their Hong Kong office. Before that, she was an executive director at Credit Suisse's private bank, where she spent eight years covering mainland China-based clients. She has also worked in the private banking divisions of Merrill Lynch, ING and HSBC.

Adil Khan was appointed MD and group head, Southeast Asia, focusing on the NRI market in the Middle East and Southeast Asia as well as the Middle East market. He joined from Citi Private Bank where he was managing director and team head for the global India business, and was responsible for the Middle East desk in Asia, working with bankers from the Middle East booking business into Asia. Prior to that, he was Middle East CEO for EFG Bank, based in Dubai.

Brajesh Jha was appointed MD and group head, Southeast Asia. He joined from BNP Paribas Wealth Management where he was MD and head for Southeast Asia markets, which included Thailand and Vietnam for three years. Prior to BNP, he spent over 10 years with UBS, both in wealth management and investment banking in multiple senior roles.

Mohit Gupta joined as MD and team lead for Southeast Asia NRI from BNP Paribas Wealth Management where he was MD and team head, Indian Markets, covering family offices and UHNW clients from Singapore. Prior to this, he was in various investment advisory roles with Credit Suisse and Standard Chartered for 12 years.

Charly Madan was appointed MD and team lead, Southeast Asia, focusing on Thailand and Vietnam. He joined from BNP Paribas where he was also MD and team leader responsible for UHNW clients in Thailand and Vietnam. He has over 30 years of experience in financial services and has had several senior roles in Thailand including chairman of CNP REIT, CFO and CRO of Pruksa Real Estate, country executive, Thailand, and Asia Pacific head of capital and portfolio management at Royal Bank of Scotland, head of corporate banking at Bank of Ayudhya and country officer at Citibank.

Nini Rojanavanich was appointed executive director and RM, Southeast Asia, covering Thailand and Vietnam. She joined from BNP Paribas Wealth Management in Singapore where she was a director in the UHNW client segment for Thailand. Prior to that, she was with Sumitomo Mitsui Banking Corporation in charge of its Financial Institutions Group in Thailand, and has served in other leadership roles with institutions including Royal Bank of Scotland, Citibank, Bangkok Bank and ABN AMRO.

Umesh Pandey was appointed RM, Southeast Asia, covering Thailand and Vietnam. He was previously at BNP Paribas Wealth Management which he joined in October 2019. Prior to that, he was in the media industry, having spent 16 years over two stints at the Bangkok Post where his last role was as editor-in-chief. He has also worked as a Thailand correspondent for Reuters and The Wall Street Journal.
Kripa Bathija joined as an RM covering family offices and UHNW clients in Southeast Asia. She was a director at Bank of Singapore covering a similar demographic of clients for over seven years. She has also worked with Citibank across various geographies for seven years, with the majority of that time being spent with the firm's Singapore wealth management unit focused on the NRI business.

Investment Products & Advisory Solutions
Akshay Prasad joined as MD and head of investment products and advisory solutions, Asia-Pacific, from Deutsche Bank's wealth unit where he worked for nearly 14 years. His last role there was as MD and head of investment advisory, Global South Asia, where he managed a sales team delivering cross-asset advisory and discretionary solutions for clients across Asia and Europe. He started his career with Citi's wealth management unit.

Sooraj Arur joined as head of lending and Credit Solutions, Asia-Pacific. He was previously at Deutsche Bank where he was a director in structured lending, originating financing deals, structuring credit solutions and negotiating bespoke loan documentation for Asia Pacific wealth management clients in markets including Singapore, Hong Kong, Indonesia, Thailand, India and the Middle East. Before Deutsche, he was a credit specialist at Citibank.

Aditya Sehgal joined as executive director to help drive transformation and business development for investment products and advisory solutions. He came from Deutsche Bank Wealth Management, where he was a director and cross-asset investment specialist. There, he provided bespoke multi-asset structured solutions for clients' investment and hedging needs by partnering with coverage teams in Singapore, Hong Kong and Dubai. He worked at Deutsche for 11 years.

Infrastructure and Platform
Mohan Kuppuswamy joined as head of architecture and technology, Asia-Pacific, from HSBC where he was program head for the platform, implementing Avaloq for Singapore and Hong Kong. Prior to that, he worked for eight years in multiple roles at Deutsche Bank in Asia and Europe, and for over a decade at Citibank including at its private bank in treasury, operations and technology.

TS Murali was appointed head of front office risk and supervision, Asia-Pacific. He joined from Citi Private Bank where he was business unit manager, South Asia, for seven years. In this role, he managed the sales support team directly, ensuring that the business operated within applicable regulatory frameworks with appropriate operational and control infrastructure. He has worked at Citigroup and its affiliates since 1993 in various roles across business and operations.