People Moves
RBC Wealth Management Names Hong Kong Private Bank Team Leader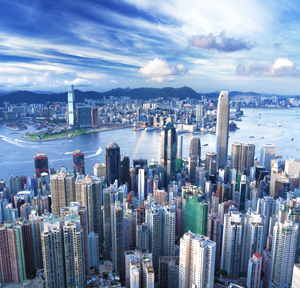 The senior hire follows a number of appointments in Asia over the past year, including several focused on the firm's Greater China client base.
RBC Wealth Management has appointed Xygent Chan as executive director to head a newly-created Hong Kong private bank team.
The firm's private banking business serves high net worth and ultra-HNW clients and their families in the region. Chan started his new position at the end of December and reports to RBC Wealth Management's head of private banking for Greater China, Ignatius (Iggy) K K Chong.

"The addition of a new team leader of Xygent's calibre in Asia complements our existing teams and further enhances the value we bring to clients and their international wealth interests," said Chong.

"Xygent will manage a strong team focused on developing client relationships, continuing to deepen the links between our teams in Canada, the US and the UK."
Chan joins RBC from Bank of Singapore, where he was a senior relationship manager. His prior experience spans a number of banks, including Coutts, Union Bancaire Privée and ICBC.

The Canada-based firm hired a number of new relationship managers in Asia over the past year, including several in Hong Kong focused on growing the bank's client base in Greater China.
In December 2020, the firm hired Ida Lew as director, head of strategic initiatives, Greater China, to support the growth of its China market business. In November, the firm announced that it had appointed Juan Aronna as head of investments for its international wealth management arm and Asia business, responsible for leading RBC Wealth Management's investments teams in London, Jersey, Singapore and Hong Kong. In October, it hired two fixed income specialists, Shawn Sim and Kennard Ling, to enhance its advisory investment solutions for private banking clients in Asia.

Last August, the firm made appointments for Singapore including Jason Tong as executive director (from Bank Pictet & Cie (Asia) Ltd), to serve the financial and wealth planning needs of its HNW and UHNW clients.