What's New In Investments, Funds? - Citigroup
Editorial Staff, 27 January 2021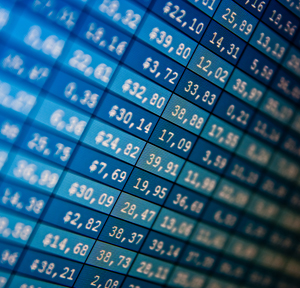 The latest offerings in investments, such as funds and structured products, and other notable developments.
Citigroup
Citigroup has announced a new round of investments through the Citi Impact Fund, a $200 million fund launched in 2020.

The new companies included in this round are Clerkie, KETOS, MedHaul, Perch, Shift, Superpedestrian, and Vyv. They join four portfolio companies previously announced in September 2020: Fulcrum BioEnergy, ICON, PadSplit, and The Mom Project.

"In just its first year, the Citi Impact Fund has invested in 11 companies, the majority of which are founded by women, minorities – and in some cases both – that have the potential to make our cities and communities more equitable and sustainable," said Ed Skyler, head of global public affairs at Citigroup. "The economic and social challenges of the COVID-19 crisis have increased the urgency for new ways of working, and we're focused on building on these investments to identify new partners this year."

The fund concentrates on firms in areas such as workforce development; increasing access to finance; improving healthcare, transport and housing; addressing energy, water and sustainable production issues, and tackling inequalities of capital and opportunities.

"The Citi Impact Fund is broadening access to capital for founders like me," said Erica Plybeah, founder and CEO of MedHaul, a ride-booking platform for non-emergency medical journeys, helping often overlooked populations to get access to reliable and safe transport.

The firms covered by the latest investment are: MedHaul, a ride-booking platform for non-emergency medical journeys; Shift, a veteran-led talent development company; Clerkie, is a Black-founded AI company based in San Francisco, which streamlines the relationship between creditors and consumers to tackle debt; KETOS, a California based and female-led company that delivers integrated, cloud-based, IoT solutions for actionable water intelligence; Superpedestrian a transportation robotics firm, and Vyv, a New York-based and female founded health tech company that has created a new kind of cleaning protection.