Obituary – Manfred Liechti
Andrew Deane, Group Editor , 6 January 2021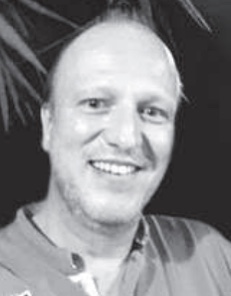 This news service extends its condolences to the family, friends and colleagues of Manfred Liechti, who passed away a few days ago. A well-known figure in the Singapore wealth sector, he also served in senior roles in a number of countries in a career spanning three decades.
It is with great sadness that we report the passing of Manfred (Fred) Liechti in Singapore on 2 January, aged 52. Fred was a well-known personality in the Singapore wealth management sector, having first worked in the Asian city-state in 1996 at UBS, before stints in Sydney and London. He finally moved to the jurisdiction full-time in 2003 where he was regional sales manager for Southeast Asia.
Fred, as he was known to everyone, worked for UBS for more than 24 years, including roles as country head for Indonesia and head of financial intermediaries. He moved to Coutts as market head for Southeast Asia. A further role at ANZ followed; he embarked on his own entrepreneurial endeavours.
Fred was great company outside work and I recall many a drink with him in the bars around Boat Quay. A sports enthusiast, Fred was a passionate football fan and supporter of Manchester United and ex-goal keeper in his own right.
We would like to extend our deepest condolences to his wife Irene and two children, Sidney and Cameron.
(From Andrew Deane, co-founder - business development director, for WealthBriefing and WealthBriefingAsia.)