KKR Sets Optimistic Tone For 2021 Investment Outlook
Tom Burroughes, Group Editor , 21 December 2020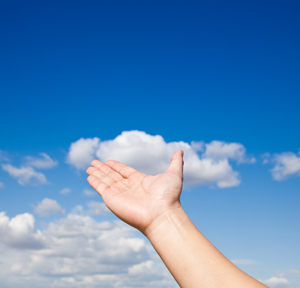 As investment firms set out their views for what they think 2021 will bring, here are those of one of the largest players in the private equity and broader alternative asset class arenas.
KKR, the investment house famed for private equity and similar alternative investments, reckons that investors are entering a period of "heightened economic growth," as it sets out its views for the coming year.

The US-listed firm, otherwise known as Kohlberg Kravis Roberts, said consumer spending will rise strongly once the COVID-19 vaccine is widely available. "We think the potential magnitude of this spending power could be underestimated, as consumers at the high end have benefitted from increased rates of savings while those at the low end have been supported by generous government transfers," it said.

The views were contained in KKR's 2021 Global Macro Outlook piece, written by Henry McVey, head of global macro and asset allocation.

The investment business also predicts that the US Federal Reserve and its global counterparts will remain "extremely aggressive" in its purchases of bonds to release money into the economy – "quantitative easing."

In Asia, KKR reckons that recovery will be faster than most investment groups expect, with expansion taking place beyond China. "The recent surge in Japan's stock market suggests cyclical growth is accelerating and we also see China's Millennial population remaining increasingly resilient in 2021. Given China typically accounts for about one third of global growth each year, this positive momentum has important implications for the global economy," KKR said.

Themes
Among the broad themes shaping investment views, KKR talked of the "rise of the Global Millennial". "We think we are at an inflection point for consumption patterns by the global Millennial, with the most powerful part of the global Millennial story emanating from Asia. All told, there are now 822 million Asian Millennials, 12 times more than in the US," it said.

The firm also argued that the trend towards environmental, social and governance-driven investment (ESG), a hot theme for several years, will, supported by aggressive government action, sustain economic growth and lift wages.

Another trend will be a partial retreat from globalisation towards more national approaches to trade, driven in part by the disruption to supply chains caused by the global pandemic. There could also, KKR said, be a rise in capital spending in the second half of 2021.

Markets will remain volatile in 2021, if not as extreme as in periods of 2020, the firm said, giving investors opportunities to exploit market dislocations.