Brace Yourselves: Saxo's 10 Outrageous 2021 Predictions
Editorial Staff, 15 December 2020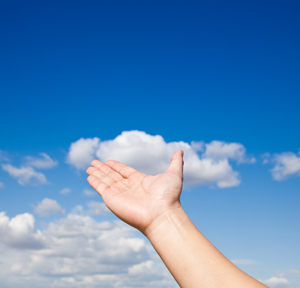 These predictions warn against potential misallocation of risk among investors who typically assign see just a one per cent chance of these events coming to pass. It's an exercise in considering the full extent of what is possible. And the COVID-19 pandemic certainly reminds investors of "long-tail" risks.
Big Tech Amazon will buy the state of Cyprus, Germany will bail out a debt-ridden France to rescue the eurozone and fake news will be killed by blockchain technology. Sound fanciful? Well, these are among a cluster of annual "outrageous predictions" made by Saxo Markets, part of Copenhagen-based Saxo.

While most financial institutions tend to eschew radical predictions, the Saxo team has developed a tradition of these ideas with the serious point of framing conversations about important themes. And, at the same time, having a bit of fun at the end of the year.

"COVID-19 has accelerated all major super-trends. A structural shift in the labour market is at the top of the list but at the same time, the total economic pie will be even larger – even per capita," chief investment officer at Saxo Bank, Steen Jakobsen, said. "Universal Basic Income is coming, and this will lead to a new way of living and new priorities. It will also require a new way to redistribute the economic pie, without which we would see a self-limiting vicious concentration of all resources into the hands of monopoly and rentier incumbents."

"One key enabler of that future is a rise in energy available per capita, with almost no negative impact on our natural resources, and with sufficient extra output available to power the high-end technology systems like advanced AI and quantum computing. This would bring us close to ending cancer, preventing the fall-out from future pandemic risks, and dealing with fake news through super-charged blockchain technology," Jakobsen said.

After a year like 2020, with the COVID-19 pandemic, associated lockdowns and social disruption, some of the guesses from Saxo might seem even a bit tame by comparison. Anyway, here they are:

1, Amazon "buys" Cyprus
"2021 sees Amazon and other online monopoly and info-tech giants casting an increasingly wary eye on governments looking to take them down a notch for having become too powerful, and for paying very low tax rates. These companies have long employed an army of lobbyists, with some of them [are] even taking up quasi-governmental approaches to the situation. Take Microsoft, which has launched a United Nations representation office in New York and hired a diplomat to run European government affairs. At the same time, Facebook has even established a "Supreme Court" to oversee user complaints and other issues."
"In 2021, as the heat from official quarters rises, Amazon makes its move, re-domiciling its EU headquarters to Cyprus. The country welcomes the giant corporation and the tax revenue that will help it reduce its debt-to-GDP ratio of nearly 100 per cent, having chafed at the heavy-handed treatment by the EU during the 2010 to 2012 EU sovereign debt crisis.
"Amazon consultants `help' Cyprus to rewrite its tax code to mimic Ireland's, but with even lower levels of corporate and other taxes, with the country's leaders and its population happily in its thrall from the financial windfall and lower tax rates.
"But EU regulators quickly get wise to what is going on and move against Amazon, forcing the company to change its practices, and forcing Cyprus and other EU countries to harmonise tax rules. The US and other countries also move against monopolies in 2021, as these companies are punished for their hubris."

The other predictions are:
2, Germany bails out France;
3, Blockchain tech kills fake news;
4, China's new digital currency inspires a tectonic shift in capital flows;
5, Revolutionary fusion design catapults humanity into energy abundance;
6, Universal basic income decimates big cities;
7, Disruption dividend creates Citizens Technology Fund;
8, A successful COVID-19 vaccine kills companies;
9, Sun shines on silver, which sizzles on solar panel demand; and
10, Next-generation tech supercharges frontier and emerging markets.