Compliance Corner: Hong Kong, Securities And Futures Commission
Editorial Staff, 26 November 2020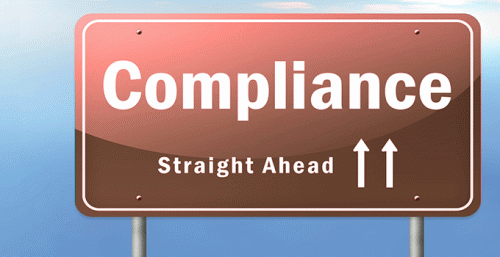 The latest compliance news: regulatory developments, punishments, guidance, permissions and new product and service offerings.
Securities and Futures Commission
Hong Kong's Securities and Futures Commission has banned Pang Hon Pan, a former private banking relationship manager of Standard Chartered Bank, relationship manager of Bank of Singapore, for 21 months for failing to disclose to these firms his personal securities accounts with three external financial organisations.

The ban runs from 25 November to 24 August 2022.

The SFC's disciplinary action follows a referral by the Hong Kong Monetary Authority. The HKMA found in its investigation stemming from a self-reporting by SCBHK that Pang breached SCBHK's internal policies from 17 April 2010 to 31 March 2017 by failing to disclose to his then employer SCBHK the existence of his personal securities accounts maintained with three external financial institutions; and by conducting 48 securities transactions through these accounts without seeking pre-clearance from SCBHK, or reporting them to SCBHK post-execution. He also falsely declared to SCBHK on seven occasions that he had no existing securities account.

The HKMA issued a decision in November 2019 to impose a 15-month suspension against Pang for the above misconduct. Pang then applied to the Securities and Futures Appeals Tribunal for a review of the HKMA's decision in December 2019. On 12 February, Pang asked the SFAT to postpone a hearing scheduled for 17 February 2020 because he was in the midst of a 14-day home quarantine following a business trip to Mainland China on 7 February 2020. The SFAT agreed to Pang's request for postponement and adjourned the hearing.

Upon the HKMA's verification with Pang's then employer BOS, it turned out that Pang went to Mainland China on 7 February 2020 on a personal trip instead of a business trip as he had told the SFAT, and he did not undergo self-quarantine at home afterwards.

Pang subsequently withdrew the review application, and the SFAT granted leave for Pang to discontinue the review proceedings. It stated that his review application was wholly without merit on 14 May 2020.
Pang ceased to be registered as a relevant individual with the HKMA from 17 March 2020 after he was fired by BOS.

"The SFC considers Pang's conduct regarding his personal securities accounts and wilful misrepresentation to the SFAT dishonest and calls into question his character, reliability and his ability to carry on regulated activities competently and honestly," the statement from the regulator said.

In deciding the sanction, the SFC took into account all relevant circumstances, including the duration of Pang's conduct and his otherwise clean disciplinary record, it added.

Sun Hung Kai Investment Services
The Securities and Futures Commission also banned Chan Shun King, a former account executive of Sun Hung Kai Investment Services Limited, from re-entering the industry for 24 months from 25 November 2020 to 24 November 2022 for breaking the code of conduct rules of the SFC.

An SFC investigation found that between October 2008 and August 2015, Chan effected transactions in two clients' accounts on a discretionary basis without obtaining the clients' prior written approvals as well as the approval of SHKIS's senior management. In doing so, Chan not only breached the regulatory requirements on the authorisation and operation of discretionary accounts under the Code of Conduct, but also SHKIS's policies and procedures for discretionary accounts.

The SFC considers that Chan had failed to act with due skill, care and diligence and in the best interests of the clients.

"Chan's conduct was prejudicial to the clients' interests as it prevented SHKIS from monitoring and supervising the operation of the accounts and the clients were deprived of protection against the risk of unauthorised trades carried out in their accounts," it said.

In deciding the sanction, the SFC took into account all relevant circumstances, including the duration of Chan's misconduct and her otherwise clean disciplinary record.
Hong Kong
A former Hong Kong beach volleyball player and school teacher, who was convicted of assaulting a police officer during last year's social unrest, has been arrested for allegedly laundering HK$5.8 million ($748,000) following his crowdfunding campaign to raise HK$500,000 for his ailing parents, the South China Morning Post reported.

Yeung Pok-man, 30, was jailed for nine weeks in September for kicking an officer in Sheung Shui during a city-wide strike by anti-government protesters on 11 November 2019.

The police's financial investigation division earlier this week said that officers suspected Yeung of having converted cash using his bank account in which HK$5.87 million was received between 8 September and 24 October. The sum of money was 10 times more than the target he had set.

Officers have frozen HK$5.07 million in Yeung's bank account and seized his phone, bank cards and statements, the report said.

He represented Hong Kong at the 2018 Asian Games in Indonesia where he and his beach volleyball partner, Chui Kam-lung, finished third in the group but failed to reach the knockout stage.