Chinese-Focused Hedge Funds Help Emerging Market Gains
Editorial Staff, 26 November 2020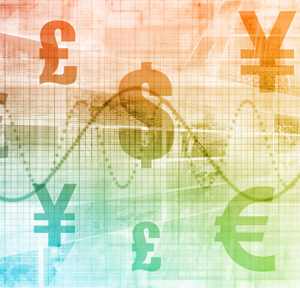 An index of China-focused hedge fund returns showed particularly strong performance in the period from the start of this year through to October, while emerging market fund assets in total hit a record.
Emerging markets hedge funds, particularly those investing in China, extended year-to-date gains into the fourth quarter of this year as emerging market hedge fund capital reached a new record, driven by gains in regional equity markets and surging cryptocurrencies, figures showed.

The HFRI Emerging Markets (Total) Index, a measure of returns in the emerging market space, rose by 1.7 per cent through October, while the HFRI Emerging Markets: China Index surged by 14.9 per cent over the first 10 months of 2020, according to Hedge Fund Research.

Total emerging markets hedge fund assets rose to a record of $251.7 billion by the end of September this year, a rise of $7.3 billion, the Chicago-based research firm said.
The figures come at a time when hedge funds, sometimes criticised for their historically high fees, may be having one of their stronger years for returns when set against the context of global markets.

While emerging market hedge fund performance in 2020 has been led by the HFRI Emerging Markets: China Index, other emerging market regions posted strong performance in 3Q. The HFRI EM: MENA Index advanced by 4.7 per cent in the third quarter, although the index has declined by 2.75 per cent year to date through October.

Hedge funds across emerging market regions including Korea, Russia, China and the Middle East (as well as Japan) have become increasingly active in cryptocurrency trading, with the HFR Cryptocurrency Index surging by 31.3 per cent in Q3 and 67.4 per cent year to date 2020 through October.

The HFRI EM: Russia/Eastern Europe Index advanced by 3.8 per cent in Q3, though the index has declined by 9.5 per cent year to date through October, which tops the steep decline of Russian equities by more than 2100 basis points.

Total capital invested in Asian hedge funds increased, reaching $120.5 billion.