Pictet AM Opens Wholly-Owned Foreign Enterprise In Shanghai
Editorial Staff, 24 November 2020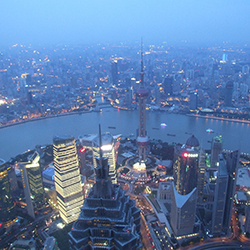 The Swiss private bank's asset management arm has opened a new operation in Shanghai, opening the route to raising funds from domestic mainland investors to invest in the firm's offshore strategies.
Pictet Asset Management, part of Switzerland's Pictet, has opened a wholly foreign-owned enterprise in Shanghai, an example of Western firms pushing into the Asian giant's economy.

Once registration is obtained from the Asset Management Association of China, the new operation will be permitted to raise funds from domestic mainland investors to invest in the firm's offshore strategies under the Qualified Domestic Limited Partners programme.

Pictet AM has been investing onshore for global clients via several programmes, such as the Renminbi Qualified Foreign Institutional Investor programme, Shanghai-Hong Kong Stock Connect, Bond Connect and China Interbank Bond Market (CIBM) Direct Access. Pictet has also co-operated with onshore global banks under the Qualified Domestic Institutional Investor scheme. In July, Pictet AM launched its first northbound fund – Pictet Strategic Income under the Mutual Recognition of Funds (MRF) scheme.

"The expansion into China represents a significant milestone in the 215 year history of Pictet. We are encouraged by the prospect of the country's asset management industry, which has developed into one of the world's biggest and fastest-growing, thanks to China's economic strength and its rate of capital accumulation," Renaud de Planta, senior partner of Pictet, said.

"The global macro environment is not without challenges but given the group's financial strength and our long-term commitment to the China market, we remain confident that now is the time for us to take this important step," he added.

In early September this year Pictet reported first half 2020 operating income of SFr1.328 billion ($1.46 billion), up by 4 per cent on the same period last year. Total pre-tax expenses rose by 7 per cent to SFr1.009 billion, leaving net profit down by just 1 per cent for the half year at SFr 262 million. Profits were down by 10 per cent in 2019. Managed assets at the Swiss firm dropped to SFr559 billion to the end of June, down from SFr 576 billion managed at 31 December 2019.