Asset Management
What's On Swiss EAMs' Menu Over Coming Years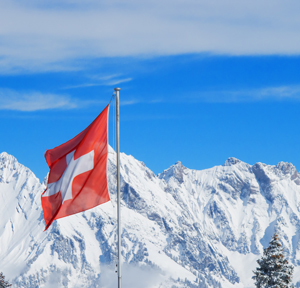 This news service takes another look at external asset managers in Switzerland and the forces shaping this market in the recent past and over coming years.
There is likely to be consolidation in Switzerland's external asset manager arena in coming years as new rules kick in. Demand for help with outsourced services is also likely to rise, industry figures say.
Based on end-June registrations with FINMA required by regulations, there are about 2,000 EAMs. Some business owners who founded firms in the 1980s and 90s will want to retire; rising costs will also engender partnerships, merger deals and more outsourcing of non-core functions, they said.
This news service is intensifying its coverage of the sector. In fact, it has become so important that WealthBriefing is holding its inaugural EAM awards event in Zurich on 4 March 2021. We have recently looked at views about the sector here.
Veterans of wealth management know that the "wave of consolidation" is one of the more tired clichés of this business. And if any consolidation goes on, it still starts from a high number, so the population of the EAM field will remain large.
"There has been talk for years of some kind of consolidation process and some mergers, and so on….I have not seen much of that happen so far. The number [of EAMs] is decreasing but that's because a lot of people running those companies have retired and no-one is following," Christian Jedlicka, principal business consultant, at Etops, a technology and consulting firm, told this news service. His firm is based in Altendorf, Switzerland.
However, a mix of forces, ranging from the COVID-19 pandemic and new Swiss regulatory requirements taking effect, will have some effect on consolidation. EAMs need to invest in technology to meet the heightened reporting requirements the legislation brings, he said. That's plainly positive news for a business such as etops.
"A lot of companies have already complained about decreasing profits….margins have been going down for years," Jedlicka said.
Service providers to EAMs know that sectors going through transformation make good clients, a fact not lost on LGT, the private bank for which financial intermediaries are an important segment.
"The financial intermediaries sector is a very interesting and an important market for us that we would like to develop further. It is about finding new business models to support our existing as well as potential clients. For example, we take on some of the administrative burdens so that EAMs can focus on developing their markets and serving their clients," Markus Werner, head of Intermediaries Business at LGT Bank AG, told WealthBriefing.
For the Swiss industry as a whole, there has been some consolidation and Werner does see modest growth in the overall size of the sector, since EAMs continue to attract former relationship managers from private banks and other institutions.
"There might be some modest growth," he says. At LGT, the external asset management field which the bank is involved in is "still growing and developing nicely."
"There is demand for regulatory education, for help around outsourcing of certain functions, e.g. handling of EU's MiFID II rules, as well as the domestic Swiss rules FinSA/FinIA," Werner said. "Regulatory obligations are not easy to implement considering EAMs' existing IT infrastructure."