People Moves
Indosuez WM Appoints Hong Kong-Based COO, Anti-Money Laundering Head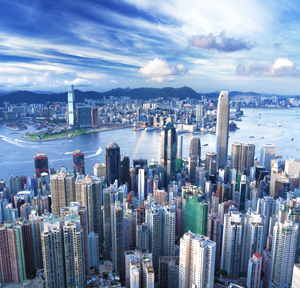 Both appointments are for the Hong Kong SAR region, the firm, which is part of the Crédit Agricole group, said.
Indosuez Wealth Management in Asia has made two new senior appointments in its Hong Kong SAR Branch.
The appointees are Michael van Ommeren and Allan Dampier.
Van Ommeren has been appointed as chief operating officer. Reporting to Olivier Livenais, chief executive, he is responsible for enhancing the bank's core functional and economic efficiency and driving its growth strategy in the region. Among his previous roles, he was COO and chief digital officer of ABN AMRO Bank, Hong Kong SAR and Shanghai.
Dampier has been named new head of anti-money laundering in the Hong Kong SAR branch. He took up his appointment at the end of July, and reports to Chelsea Tong, head of compliance and central files in Hong Kong SAR. Prior to this, Dampier was with HSBC Asia Private Banking where he was head of Hong Kong Financial Crime Compliance and Asia Regional Business Governance.
Indosuez Wealth Management, which is a major player, had €132.1 billion in assets under management at the end of December last year. As reported last week, Indosuez Wealth Management is joining forces with Crédit Agricole's corporate and investment bank to create a new private investment banking division dedicated to ultra-wealthy clients and family holdings worldwide. The organisations said the division would add "a new dimension to the cooperation between the Indosuez Wealth Management and Crédit Agricole CIB" and tap the capabilities of the wider group, which is active in around 45 countries.
The bank did not respond to questions about changes to headcount as a result of the merged venture, or whether specific regions were being targeted. It did indicate that the new division would focus heavily on socially responsible investment solutions, green finance and philanthropy.