Awards
Winners Of WealthBriefing MENA Awards for Excellence 2020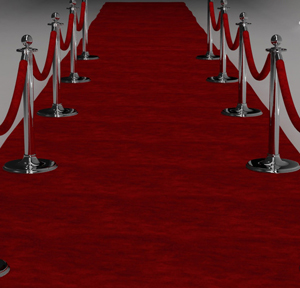 Best Transaction Processing Solution
FINARTIS
Our judges' winner offers a unique combination of streamlined processes across a very wide range of activities from client onboarding, with automated KYC and AML checks. The judges were impressed with their winner's rule-based workflows which automate front-to-back office activity on all asset classes including traded instruments, derivatives, FX, loans, deposits as well as alternative investments.
Best Onboarding Solution
Fenergo
Judges were particularly impressed that their winner has developed a Remote Account Opening Solution that allows Banks to digitally onboard clients; this is particularly useful in pandemic times. Its intelligent rules-driven solution provides companies regulatory proof ensuring that compliance across all frameworks including KYC, AML, FATCA and global OTC derivative rules, and the SFTR in 100 jurisdictions.
Best Compliance/Regtech Solution
Fenergo
Judges said that their winner's solution encompasses a sophisticated regulatory rules engine, an advanced workflow tool, and entity data and document management features leveraging AI. This intelligent rules-driven solution provides companies with regulatory proof ensuring that compliance across all frameworks including KYC, AML, FATCA and global OTC derivative rules, and the SFTR in 100 jurisdictions. This really impressed our judges.
Most Innovative Wealth Management Client Solution
Tradesocio
The judges said that their winner is using the most innovative solutions to develop the best-end client services. "Their robot advisor and SMA solutions is a true reflection that the innovation is within their DNA," said one. Another judge said: "This company seems to have an innovative solution, albeit only being a recent entrant. It is a young and growing company in the region and has all the signs of doing well."
Best Client Reporting Solution
Masttro
The judges were fulsome in their praise of their winner in this category. The adoption of AI and machine learning technology to enhance its reporting solution set it apart from the competition. One judge said of their winner, " liked their military level security, total transparency and intergenerational tool." The judges said that another positive was that their winner had been formed by UHNWIs as they fully understand the clients.
Best Client Accounting Solution
Fundcount
Their winner's integrated solutions are industry leading in their field, said one judge in congratulations. "Demonstrates a strong pedigree of a transparent and detailed accounting system that can deal with the complexity of the private wealth industry," said another. Overall the judges were full of praise for their winner's entry.
Best Client Communication Solution
SS&C Advent
Judges were impressed by what they said were "proactive and multi-disciplinary communication solutions". They went on to say that the company has built a reputation for extremely adaptable client portals which transcend the clients' point of access from desktop to mobile. The judges were also impressed by that fact that many of the systems are interactive which is important for communication. They also drew attention to an impressive list of UAE clients.
Most Innovative Overall Fintech Solution
Profile Software
Our judges noted that despite being present in the market for many years, their winner keeps developing innovative solutions for clients using AI technology or state of the art cloud services. "Its elegant responsive design combined with an out-of-the-box dashboard deliver the ability to have numerous panels, layouts and workflow management functionalities on any device, providing a dynamic modern environment to the user," said one judge, echoing the general level of praise heaped on our winner by the panel.
Private Client/Consultancy Categories – MENA
Best Trust Company
Intertrust
The winner's huge investment in technology via acquisition caught our judges attention. Through it, our winner has created solutions for some of the main frustrations regarding the automation and combining of data while always maintaining the highest levels of security and adhering to regulatory and governance rules. This was amply demonstrated by an excellent submission which the judges rated very highly.
Best Legal Advice Provision for UHNW individuals, Families or Wealth Managers
Al Tamimi & Company
According to one of our judges, their winner is "the go to law firm in the Middle East, setting standards and constantly working with the industry to provide the best outcomes." Another was impressed by the diverse lawyers serving all the MENA region. "Good examples of work done benefitting clients," said another.