Asset Management
Big Changes Come For Swiss EAMs; Future Looks Positive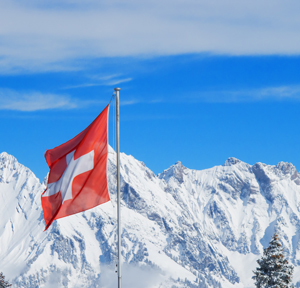 The industry is going through a number of major changes, some of them due to domestic Swiss regulations that are taking force over the next two years. We delve into some of the themes around the sector.
When about 2,000 external asset managers and trustees registered for licences with Swiss regulator FINMA at the end of June, it demonstrated how big this sector is. And EAMs, while they face challenges of new red tape, have much to look forward to.
Although EAMs aren't in the public eye as much as the major Swiss banks, they're a significant force. This publication noted in its 2018 research report that, based on the size of the sector at the time, these organisations collectively oversaw around SFr300 billion ($327 billion) in client money. (A June 2017 report by Credit Suisse, by the way, gave the figure at SFr400 billion, suggesting that there's a lot of wiggle room in knowing the correct figure, even allowing for the effect of market moves.) Dotted across the Alpine state, they range from Bedrock Group in Geneva, Eduran Wealth Management in Zurich and Helvetic Trust AG, also in Zurich, to name just three (source: investmentoffice.com).
The sector often draws recruits from large private banks and can deliver the kind of hands-on, detailed service that some bankers think is being squeezed out of the large lenders. (The lack of product-push from banks is also a positive for EAM clients.) At the same time, new Swiss rules on EAMs are pushing up the costs of doing business, suggesting that consolidation, outsourcing and network tie-ups will be important themes in the years ahead.
The scale of Switzerland's EAM business has become so important that WealthBriefing is holding its inaugural EAM awards event in Zurich on 4 March 2021. This will be a chance for this important industry to wave the flag. Andrew Deane, head of business development at WealthBriefing, who is leading the EAM awards programme, said: "The global EAM sector is an incredibly important part of the wealth management industry and no more so than in Switzerland which is by far the largest and most mature. The aim of the awards is to showcase the importance of EAM's and the value they offer to HNW clients and families."
Independence counts
Clients who want advisors who can handle complex problems without being constrained by the rules and pressures of large banks continue to be important drivers of EAMs, Pierre Dupont, a partner at WIZE, part of international IT and consultancy firm Teamwork, told this news service in a call.
"This is a people business and what you sell is trust. That is why there are so many EAMs in Switzerland," he said.
Laurent Pellet, global head of external asset managers at Lombard Odier, was effusive about the industry.
"This is a very important and strategic business line for Lombard Odier," he said, saying that assets continue to grow.
Lombard Odier has been working in the EAM space for decades, dating back to 1987. These professional clients are treated via a dedicated desk at the Geneva-based firm.
"We are constantly re-thinking the activities we can provide to EAMs. The world is evolving fast for this kind of segment," Pellet continued. One issue for the sector is that firms will need to embrace IT tools to become more efficient in the next few years.