Asset Management
Global Asset Management Broke Over $100 Trillion In 2019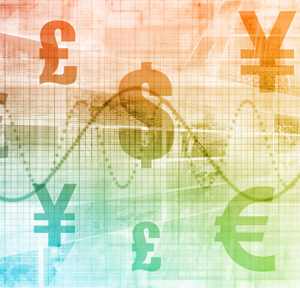 The figures for 2019 showed that not only did total AuM rise, but AuM became increasingly concentrated among the 20 largest firms. The research also showed trends such as fee compression.
Assets under management at the world's 500 largest asset managers reached over $100 trillion for the first time in 2019 - totalling $104.4 trillion - according to new research from a think tank linked to Willis Towers Watson.
This figure represents a rise of 14.8 per cent on the previous year when total AuM was $91.5 trillion and an almost threefold increase from $35.2 trillion in 2000, the Thinking Ahead Institute said.
The research, conducted alongside the publication Pensions & Investments, also shows that the 20 largest managers increasingly dominate the field. Their market share increased during the period to 43 per cent of total assets, up from 38 per cent in 2000 and 29 per cent in 1995. It also shows that, in the last decade, 232 asset managers fell out of the ranking.
"The investment industry has always been dynamic, but the pace of change is speeding up, manifested notably through consolidation. In addition, rapidly advancing technology is changing the shape of mandates and producing products that require less governance and are more streamlined. This has led to the growth of passive and index tracking, factors and solutions products," Roger Urwin, co-founder of the Thinking Ahead Institute, said.
Passively managed assets in the survey grew to $7.9 trillion in 2019, up from $4.9 trillion in 2015.
Client interest in sustainable investing, including voting, increased across 88 per cent of managers. Some 84 per cent of managers increased resources deployed to technology and big data and 76 per cent increased resources deployed to cybersecurity. The number of product offerings during the year increased across 65 per cent of surveyed firms.
The report also showed that fees have fallen across the sector, as competition and greater demand for passive products have hit higher-margin, active strategies. Managers' aggregate investment management fee levels dropped by 34 per cent and rose for only 7 per cent of managers.