Hong Kong's "Sandwich" Generation Feels The Pinch - Allianz Survey
Editorial Staff, 18 September 2020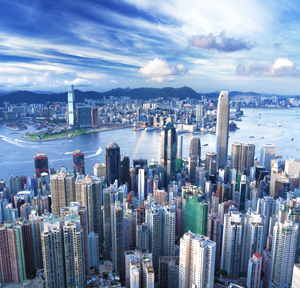 Amid a challenging local picture in Hong Kong, investors in the region want more sustainable income retirement solutions to meet looming shortfalls.
Results from the Allianz Global Investors seventh annual Retirement Confidence Survey showed that the risk tolerance of Hong Kong people and confidence in their retirement prospects have been hard hit. Hong Kong's middle-aged, known as the "sandwich generation", are the least confident about achieving a comfortable retirement, forseeing target shortfalls of 25 per cent. This group's pessimism at being able to reach their goals has nearly doubled since 2019.
The squeezed middle (35 to 49-years-olds) are the least likely to adjust their portfolios in the next 12 months and the most likely to be seeking solutions that provide a sustainable income in the long term. They also complain that such solutions are not readily available.
Two-thirds want investments that generate sustainable and stable income to cope with retirement shortfalls, more than any other pre-retiree group. Respondents this year believe that they need HK$4.39 million ($566,400) to achieve a desirable retirement. But they only expect to reach $3.49 million ($450,3182).
And while the survey does not specifically mention high net worth people in its study, the findings may illustrate how HNW investors of this age cohort also think about their financial goals and situation.
"This unpreparedness might be partly due to a late start in retirement planning – when they are already, on average, close to 40 years old. Less than half of pre-retirees think the market offers an adequate choice of investment products to generate income after retirement," Allianz said.
Philip Tso, head of institutional business for Asia Pacific at the investment group, added: "As the breadwinners of their families, many of the city's middle-aged people are responsible for supporting growing children and elderly parents. This makes it even more imperative for them to plan their retirement early and actively manage their investment portfolios."
Hong Kong people want more retirement funding choices
In a city where most people see retirement dreams moving beyond their reach, "the sandwich generation look particularly in need of solutions," Allianz said.
Sixty per cent of those not yet retired said that current offerings under the occupational retirement schemes, known as ORSOs and set up by employers, should offer more downside protection, and a third said there are not enough choices generally that provide downside risk. Those still working expect to be short of HK$985,000 in ideal retirement reserves; and most expect their savings to last for only 20 years into retirement.
"Our Retirement Confidence Survey suggests that Hong Kong people struggle to make the numbers add up when it comes to saving for retirement. To avoid this, it's crucial for pre-retirees to start planning for their retirement early, preferably before the age of 35, actively manage a diversified investment portfolio, and allocate 20 per cent of their savings to investment solutions targeting to provide them with sustainable income in retirement," Tso added.
The study counters that caught between financial anxieties and uncertain times, Hong Kong people are rightly recognising that they need to look at more products which can generate sustainable income. Sixty-four per cent of the sandwich group said they would prioritise investment products that could provide this and meet any retirement shortfall, the highest among all pre-retiree age groups.
Creating sustainable income streams resonated with almost all retirees. Roughly two-thirds said they wanted to use their savings to generate regular income during their retirement and limit withdrawals.
Staying invested helps ward off capital depletion
Allianz acknowledged that while a majority of pension products on the market focus on fund accumulation phases which help generate return based on working life contributions, more products are needed for retirees wanting to generate stable income during their decumulation phase.