Wealth Strategies
Stay Invested Through US Election Dramas, Says DBS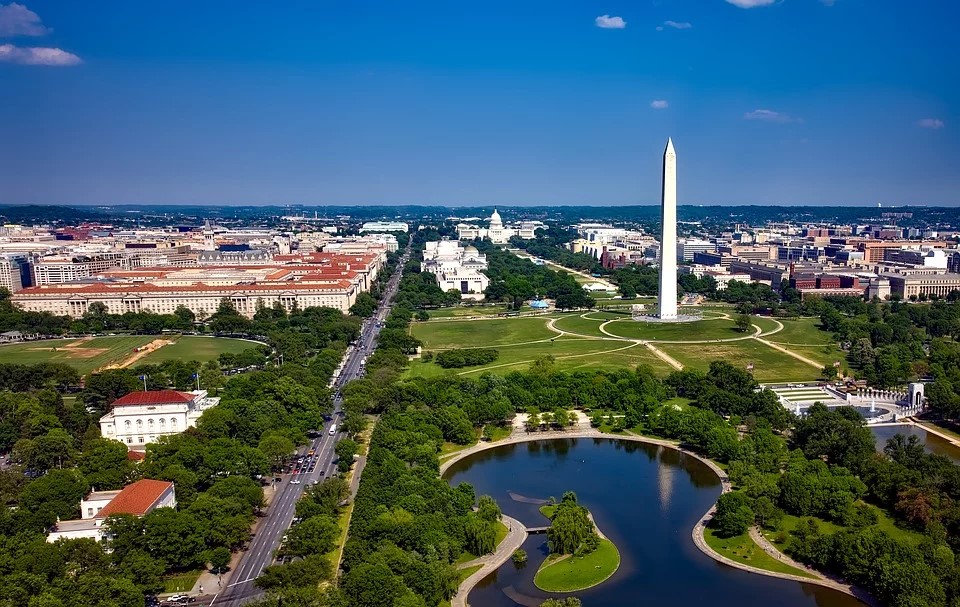 The Singapore-based banking group sets out its views on how investors ought to think about the market movements around the US presidential elections in early November.
Investors should stay in markets and add positions in growth sectors if there are pullbacks during the US presidential election season, according to DBS.

The Singapore-based group struck a cautiously optimistic note about how clients should treat their portfolios if there is a risk of a close election result - a possibility that has already become a talking point in financial markets, politics and media.

"Stay invested and hedge portfolio downside with exposure to gold and bonds while employing derivatives as a satellite strategy. Any pullback during the election period will present opportunities to gain exposure to secular growth sectors," Dylan Cheang, senior investment strategist, DBS Bank, said in a note earlier this week.

Cheang suggested that clients should hedge downside risk by gaining gold and bond exposure. On the upside, he said: "We do not expect any contestation of the election result to have long-lasting impact on financial markets and, hence, any pullback in equities during the election will present an attractive opportunity for investors to gain exposure to growth sectors like technology and healthcare."

There is a "high chance" that the US election result will not be called on polling night (3 November). Statements by President Donald Trump claiming that mail voting is fraudulent suggest that he may contest the result if he is defeated, Cheang said.

The first risk factor is if the Trump campaign declares victory prematurely based on in-person votes and tries to invalidate as many mail-in ballots as possible; the second is if the Electoral College race is too close to call, with both parties submitting competing certificates - a situation which must be resolved by Congress.

To put the race in context, DBS said that the upcoming election "will have no significant bearing on the long-term trajectory of financial markets".

"As Americans head to the ballot box in November, there is increasing market chatter that this election will be the most controversial in decades. These concerns are valid. The November election will see a record level of mail voting as a result of the pandemic. But with 19 states allowing ballots which would arrive after election day to be counted, coupled with lengthier time needed to tabulate paper ballots, the risk of the election not being called on polling night is real," Cheang said.

"Past trends and opinion surveys show that Democratic Party supporters are more likely to vote by mail compared to Republican Party supporters. This voting pattern will also mean that the Republicans may lead on polling day (as a result of more in-person voting), only to see their lead eroded as more mail votes arrive. President Donald Trump has on numerous occasions claimed that mail voting is `fraudulent' and `corrupt'. Such a stance suggests that the incumbent is highly likely to challenge the result should he emerge on the losing end, dragging the country through a potential constitutional crisis," he continued.

Cause for dispute
Cheang said that ballots arriving via mail must be verified manually for their signatures. "Should the Trump campaign lead based on in-person vote count, they may claim victory prematurely and subsequently, take steps to invalidate as many mail-in ballots as possible on grounds of potential election fraud (such as inconsistencies in signatures or how the documents were sealed)," he wrote.

In the case of an Electoral College dispute, Republicans and Democrats could end up sending competing certificates to support their respective candidates. "These are unchartered waters which have to be resolved by Congress. Presently, the US Supreme Court states that `faithless electors' could face punishment. However, this ruling is not adopted in all states," he said.

A number of election results in the past have been contested, Cheang noted, such as the 1800 result of Thomas Jefferson versus Aaron Burr; the Andrew Jackson vs John Quincy Adams contest of 1824; Abraham Lincoln's election win which was followed by Southern secession; the 1960 election result pitting John F Kennedy vs Richard Nixon; and the George W Bush vs Al Gore result in 2000.