Summary Of Asia-Pacific Executive Moves - July 2020
Editorial Staff, 16 September 2020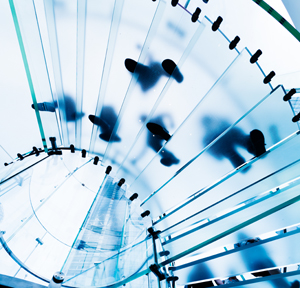 A roundup of moves in the Asia-Pacific wealth management market during July.
HSBC Private Banking appointed two senior executives for Asia-Pacific. Jeffrey Yap was named head of investment services and product solutions, Southeast Asia, moving from his role of regional head of fixed income, currencies and commodity, Asia-Pacific. Adam Lau took up a newly-created role as regional head of markets solutions, Asia-Pacific.

Yap joined HSBC in 2017. Lau was previously regional head of equities and structured products, Asia-Pacific. Lau, who has more than 20 years of financial markets experience, joined HSBC in 2018 from Natixis where he was head of Greater China for equity solutions sales. Prior to that, he worked at Deutsche Bank as head of Greater China for private banking and retail sales, and at JP Morgan. Yap reports to Philip Kunz, head of HSBC Private Banking, Southeast Asia and Abdel Ben Tkhayet and Lau continues to report to Abdel Ben Tkhayet.

Allianz Global Investors brought back Zijian Yang as head of multi-asset for Asia-Pacific. Based in Singapore, he reports to Thomas Zimmerer, global head of multi-asset investments. Zijian Yang had been a portfolio manager in several multi-asset teams with AllianzGI from 2008 to 2017, first working in Frankfurt and later in Hong Kong. His last position was that of a senior vice president for multi-asset solutions at AllianceBernstein in Singapore.

Another addition to the regional team was Jingjing Chai, who relocated to Hong Kong from New York to take up the role of head of multi-asset for Hong Kong and Taiwan, reporting to Zijian Yang. Jingjing Chai joined AllianzGI in 2012 as a portfolio manager and has managed portfolios in the areas of overlay strategies, risk parity and total/absolute return as part of the multi-asset team in Frankfurt and, for the past two years, in New York.

Citigroup appointed banking veteran Lee Lung Nien as the South Asia chairman of its private banking arm. Lee Lung Nien is based in Singapore. He took up his role of chief executive officer of Citi Malaysia in 2014 and has more than 30 years of experience at Citigroup working in a variety of senior leadership roles across multiple businesses, functional areas, and geographies. Prior to Malaysia, Lee Lung Nien served as the co-head of corporate sales and structuring for markets and securities services, chief operating officer for Singapore and AML business head of Asia-Pacific.

BNP Paribas Asset Management named Steven Billiet as its new Asia-Pacific head. He succeeded Ligia Torres, who retired from the firm and returned to Europe. Billiet joined BNPP AM earlier this year as head of distribution for Asia-Pacific. He retained the regional distribution responsibilities, in addition to his role as head of the region. Based in Hong Kong, he reports to Sandro Pierri, BNPP AM global head of client group, and locally to Eric Raynaud, head of BNP Paribas in Asia-Pacific.

Recruitment and executive search firm Globalization Partners launched a new Asia-Pacific "revenue team" naming Charles Ferguson to run it. Ferguson was most recently group chief commercial officer for Tricor Group, a business expansion specialist in Asia where he was responsible for designing and executing the global sales, marketing, and product innovation strategy.

The Bank of East Asia (China), a wholly-owned subsidiary of Bank of East Asia, appointed Montgomery Ho Shun-wah as executive director and chief executive. Ho, who was born in Hong Kong, holds a master of business administration degree from the Chinese University of Hong Kong, and is a veteran banker with over 30 years of experience in the banking industry.
Credit Suisse appointed three senior people for its China securities joint venture, Credit Suisse Founder Securities. Tim Tu was named as CEO of the JV; current CEO Minsheng Wang was named as vice chairman of CSFS. In addition, Daniel Qiu took on the role as head of investment banking and capital markets for the joint venture.

DBS in Hong Kong appointed Lo Wing Yiu as head of bancassurance, succeeding Terry Li, who spent the past four years growing DBS' insurance business in Hong Kong. Prior to DBS, Lo was AIA Group's head of digital. He was previously head of bancassurance at Standard Chartered Bank. He has also held various senior management positions, including head of insurance development, Asia-Pacific, at HSBC Insurance, and AXA Hong Kong's head of individual life products and head of strategic and business development, bancassurance and corporate solutions.

VP Bank appointed Patrick Bont as its group chief risk officer and took over a vacancy created by a number of C-suite changes. Bont was head of the banking division at the Financial Market Authority Liechtenstein.

Bont held various management positions at the FMA since 2009. From 2015 he was a member of the executive board and head of the banking division. In this function, he was responsible for the supervision of banks, investment firms, e-money and payment institutions in Liechtenstein.

Dimensional Fund Advisors appointed Joel Kim as chief executive of the firm's Asia (excluding Japan) business. Prior to this, Steve Clark, president of Dimensional International, was overseeing the firm's Asia ex Japan business. Kim is chief executive and a director of Dimensional Fund Advisors Pte, Dimensional's Singapore subsidiary, and a director of Dimensional Hong Kong Limited. He reports to Steve Clark and relocated from the firm's London office to Singapore.

The former Credit Suisse senior figure, who left to head up a Julius Baer joint venture in Thailand took on a wider Thailand role at his old bank, which he had re-joined in February this year. Edwin Tan was appointed head of wealth management for Thailand, adding to his role as head of advisory and sales for Thailand. Tan reports functionally to Marcus Slöör, market group head for Thailand and Vietnam, and locally to Prasertsintanah, with a dotted reporting line to Claude Harbonn, head of investment consulting, Singapore. Prior to re-joining Credit Suisse earlier this year, Tan was head of investment advisory and solutions for SCB Julius Baer where he built the foundation of the joint venture for those firms' Thailand business.

DBS in Hong Kong appointed Peter Tung as head of private banking for Greater China. He took over the reins from Januar Tjandra, who has retired. Tung is responsible for managing and developing DBS' private banking business in Hong Kong, Macau, Mainland China and Taiwan. He hass 26 years' experience. His background includes more than 17 years with Morgan Stanley Asia Private Wealth Management.

FTI Consulting, the US-listed international firm, appointed Andrew McCarthy and Anna Bleazard to join its financial crime compliance practice within the forensic and litigation consulting segment in Singapore. McCarthy joined as a senior managing director and leader of the financial crime compliance practice for Singapore and Southeast Asia. Bleazard joined as a managing director. Both join FTI Consulting from Deloitte.

McCarthy is an expert in anti-money laundering, sanctions, and anti-bribery and corruption compliance. He has delivered complex projects for global and regional financial institutions related to the assessment, design and implementation of financial crime programmes, including customer due diligence and transaction monitoring operating models and controls. Earlier in his career, he was a senior economic advisor at the US Department of Defense, where he specialised in financial intelligence to support counterterrorism, counter-proliferation and counterintelligence activities. Bleazard is a qualified chartered accountant with extensive financial crime and forensic accounting experience. She has planned, led and executed complex fraud, bribery and corruption, anti-money laundering, transaction monitoring, sanctions, and general compliance investigations for both financial services and non-financial services clients across Southeast Asia and Europe.

Hogan Lovells said Charlie Clayton-Payne re-joined the transatlantic firm as a partner in its corporate and finance practice, based in its Singapore office. Clayton-Payne joined from Harneys in Hong Kong but was previously based in Hogan Lovells' Singapore office (until 27 February 2019), working to build its banking team. During his time with Hogan Lovells, he also undertook a year-long secondment at Standard Chartered Bank working with the loan structuring and syndication teams.

RBC Wealth Management named two senior bankers in the region. Ada Chan joined as senior director, reporting to David Tan, executive director and team head, North Asia, and Cheryl Ong has joined as director, reporting to Rohit Bhalla, executive director and team head, Southeast Asia. Chan joined following 13 years with UBS in Hong Kong where she was a senior banker working with clients and prospects from Hong Kong, China, Taiwan and Thailand. Ong has almost 25 years of private banking experience with Standard Chartered, HL Private Bank and most recently CA Indosuez, a subsidiary of Crédit Agricole.

Alternatives asset manager SANNE named Brijesh Patel as global head of corporate services for its Singapore business. The chartered accountant brought two decades of international experience of coordinating delivery teams and global relationships. He joined from State Street in Singapore, where he was VP of relationship management.

SANNE named Catherine Law as head of business development for Asia. Law, who is based in Hong Kong, has worked in the fund services sector for more than two decades. Prior to this, she was at Apex Fund Services, working as head of sales and building business in the alternative funds space in Greater China. She has also worked at Vistra and BNY Mellon

Credit Suisse named Sean Byrne as managing director, market leader, head of Japan International. Byrne has 16 years of private banking experience. Prior to joining Credit Suisse, he was a desk head at UBS where he had worked since 2004. He replaced Max Weber, who left Credit Suisse. Byrne reports to Francois Monnet, head of private banking for North Asia.

PraxisIFM Nerine in Hong Kong appointed Joanna Caen as its new managing director. Caen took over from Melanie Ison who is switched to the firm's business in Guernsey. Caen, who is from New Zealand, previously worked for international law firm, Herbert Smith Freehills where she was partner and head of private wealth in China. She was admitted as a solicitor and barrister in New Zealand and as a solicitor in Hong Kong in 2016. Caen has 12 years of experience in private banking, private clients, estate planning and trust advisory, and regulatory matters. She is presently vice chair of the Society of Trust and Estate Planning in Hong Kong.

SANNE appointed Sakuya Tajima as head of business development for Japan. He works with country head, Mark Bennett. With more than 36 years of industry experience, Sakuya Tajima joined SANNE after a long stint at State Street in Japan where he took a series of senior client-facing roles.

Principal, the investment firm, named Lesley Lo as managing director, head of institutional sales, North Asia, Principal Global Investors (Hong Kong) to lead its North Asian institutional sales team.
Prior to this role, Lo led a team at MetLife Investment Management, helping to expand institutional client and consultant relationships and build their asset management business in the Asia ex Japan region.

Standard Life Aberdeen's group chief executive Keith Skeoch stood down from its board after a five-year stint that included UK-listed Standard Life's purchase of Aberdeen in 2017, one of the major M&A deals in the UK asset management space. He was succeeded by former Citigroup C-suite figure Stephen Bird. Bird took on the role as chief-executive designate.

BNP Paribas Asset Management appointed David Choa as head of Greater China Equities. Based in Hong Kong, Choa reports to Frédéric Surry, deputy head of fundamental active equities. Choa has more than 15 years of financial experience – from consulting, to corporate finance and equity investing, with a focus on China and Asia-Pacific. Prior to BNPP AM, he worked at Fidelity Management & Research (Hong Kong), as an international equity analyst specialising in Asia-Pacific telecommunications.