How Digital Marketing Became New Normal For Wealth Managers – And How To Tap It. Part 1
Paul Das, 24 August 2020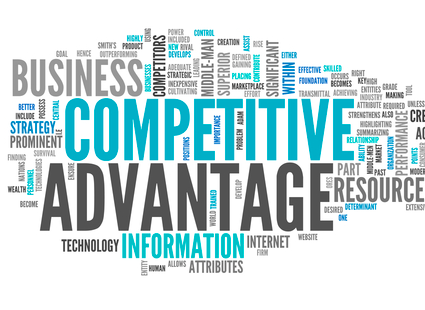 The first in a four-part series of commentaries on how and why digital marketing is now a central business priority for the world's wealth management sector. 
Paul Das, who is managing director of ProFundCom, an international digital marketing platform, has these thoughts about how wealth managers do and should use digital marketing - a crucial theme not just because of the present pandemic but because of the continued momentum behind modern technology. These articles will run in four parts over the course of this week. The editors are pleased to share these ideas with readers and invite responses. Email tom.burroughes@wealthbriefing.com
It's no secret that wealth managers and private banks have become increasingly - if gradually - reliant on digital marketing over the years.

But COVID-19 has now turbocharged that process. Through the force of necessity, private banks and wealth managers - and indeed the whole financial sector - is almost completely reliant on digital marketing in some shape or form.

And that's not going to change too much, even after the coronavirus crisis. Digital marketing's dominance is here to stay.

But if you are a private bank or wealth manager, how do you take advantage of that fact? This is the first in a series of posts examining the new normal of digital marketing - and how private banks and wealth managers can take advantage of it.

And I'm going to start with a vital aspect of digital marketing that is all too often neglected - the client portal.

This is a dedicated section of your website, where customers can access their account to track investments and holdings.

The benefits of this are obvious to your clients - as they can look at what's happening with their money, at any time, with just a few clicks.

But a client portal also has a major marketing benefit, as you can create useful content and make it available there. You should make this easy to navigate and search, so that it's simple for people to find what they're looking for.

There is obviously a cost to this, as - to do it properly - it requires a significant investment, which is why many smaller firms shy away from this aspect of digital marketing.

But the importance of a client portal is actually increasing, as younger investors - Millennials and generation Z - no longer rely on professional advice to guide their decisions. Instead, it's second nature to get all the information they need from digital channels.

So, if you have all the information that they need on your site, you can keep and boost the trust of your existing clients - as they are getting the answers to the questions they are asking from your firm. And that makes it much easier to retain your existing customers and encourage them to increase their holdings.

But, of course, you shouldn't just save all this content for your website - you must distribute it digitally as well, so that as many people as possible see it. I'll cover that in my next post in this series.