Don't Overlook Homegrown Talent
Jackie Bennion, Deputy Editor, 14 August 2020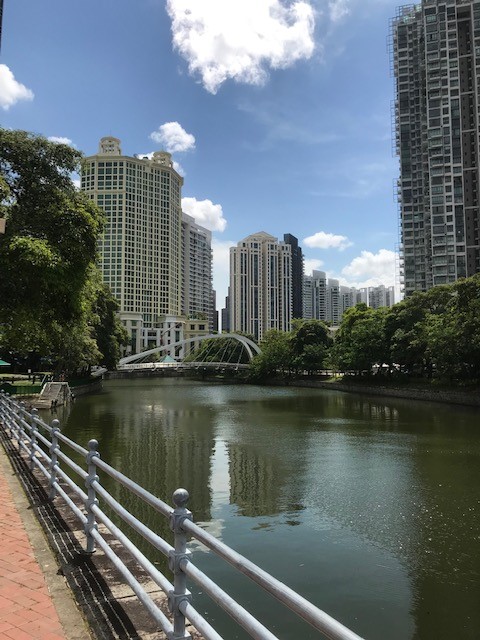 This was the government's message to Singaporean businesses this week and reflects growing nervousness about the pandemic's disruption to labour markets and available talent.
The Monetary Authority of Singapore (MAS) has stressed that financial institutions should not overlook developing homegrown leadership prospects and should build a strong local pipeline of financial workers.
In a keynote speech at this week's SGUnited Financial Sector Jobs and Skills Fair, MAS deputy managing director Jacqueline Loh told delegates: "We have to remain open and will continue to welcome global talent that complements our workforce. Employers must, however, hire in a responsible manner and commit to growing the local talent pool."
The sector created roughly 22,000 jobs in Singapore between 2015 and 2019, with three out of four (16,000 places) going to locals, according to the regulator. But with the latest figures showing unemployment up by nearly 3 per cent in the second quarter, Loh said that MAS has made it a priority to support the local workforce.
This homegrown message is pertinent among competing financial hubs which have seen a fluid global talent pool thoroughly shaken by the pandemic's effect on hiring restrictions, visa delays, border closures, and decisions by some senior executives to head back to the home country.
While Loh said that attracting international and regional firms to set up headquarters in Singapore is good for diversity and locals wanting international exposure, she also said it was incumbent on employers to seek local options.
"Building a strong pipeline of local talent is key to supporting and sustaining a financial institution's long-term build-out in Singapore," she said.
Speaking at the two-day virtual event, she said the move would "deepen appreciation of Singapore and the region's dynamics" and create better business outcomes.
Many have been speculating on how Singapore might gain from rival Hong Kong caught in Washington/Beijing crosshairs. Implicit but notable, the central bank has been pressing firms to skill-up existing workers into new roles to stay competitive and avoid job losses. Loh indicated that around 25 local and foreign financial institutions have pledged to retrain 5,000 local employees, with 3,000 partially retrained, and 900 already in new positions.
The Bank of China, Bank of Singapore, DBS, Great Eastern Life, Maybank, NTUC Income and OCBC were credited for aiming to avoid redundancies "where they can", and institutions were urged to play their part in taking "a longer-term" regional investment view.
She also emphasised the need to develop regional leaders for Asia who could return bringing global leadership qualities to Singapore.
This is something MAS has been promoting through its International Postings, or iPOST scheme, launched in 2013, to send promising Singaporeans into overseas positions. The programme got a boost this year when MAS agreed to co-fund locals by up to 90 per cent for taking up roles in Southeast Asia and other Asian locations.