Financial Results
Pandemic Hurts OCBC's Profits; Bank Of Singapore AuM Rises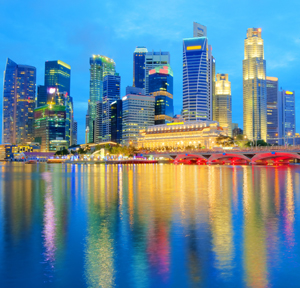 The parent group was hit by the pandemic and the associated disruption to business, but its Bank of Singapore arm managed to chalk up a rise in AuM in the quarter.
Oversea-Chinese Banking Corp reported a larger-than-expected 40 per cent slide in second-quarter net profit on Friday, hit by loan-loss provisions and slower customer activity.
Net profit fell to S$730 million ($533.3 million) in the quarter to end June from S$1.2 billion a year earlier. Reuters reported that the figure was lower than the average estimate of S$980 million of five analysts, according to data from Refinitiv.
Profit however rose by 5 per cent from the first quarter.
"Earnings in the first two months of 2020 were strong, but these were impacted from March onwards by increased business disruptions and slowdown in customer activities as countries implemented various measures to limit movements and interactions to curb virus transmissions," OCBC said.
"The half-year period also saw a severe contraction in the global economy, significant financial market volatility and aggressive policy support measures, including sizeable cuts in global interest rates and sharp increases in fiscal spending to drive growth and demand," it said.
Within the global consumer and private banking arm, which contains the Bank of Singapore business, operating profit after allowances fell by 17 per cent to S$604 million in the first six months of this year, mainly attributable to lower net interest income, and an increase in allowances and expenses, which more than offset higher wealth management fee income.
Assets under management at Bank of Singapore rose by 8 per cent over the quarter, up by 1 per cent on a year ago, to $157 billion as at 30 June 2020.