Technology
What COVID-19 Has Done To Private Aviation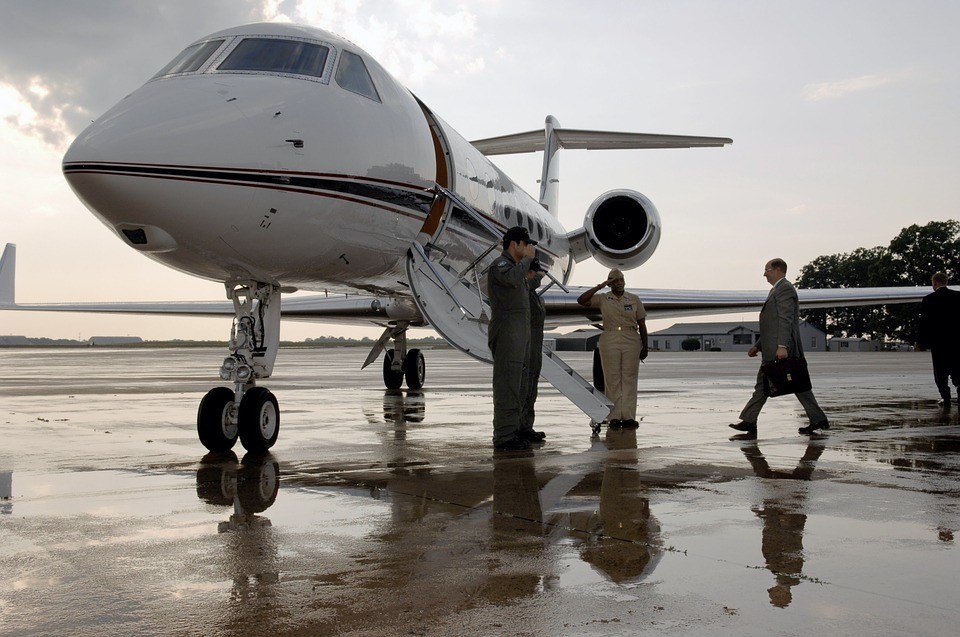 This is a sensitive subject when the vast majority of the world's population is still only starting to get out of lockdown, but what have the pandemic and changes to working patterns done to the private jet industry? Is it still worth forking out millions to buy a plane?
The world's airline sector has been hammered by the COVID-19 pandemic, forcing some carriers to bring out the begging bowl. The jump to remote working fixes such as Zoom or Microsoft Teams is bad news for business travel (although digital video can give one mental burn-out after a while).
Wealth managers put in a lot of air miles. Even your humble correspondent frequently whizzed around the skies in recent years to attend conferences, awards gatherings and meetings, in Switzerland, Singapore, New York and Dubai, for example. Private bankers and UHNW clients can, as headhunters point out, be expected to jump on a plane at short notice. If you are looking after someone used to rapid answers and personal contact, going on video doesn't quite cut it.
So what options are there? Well, this news service has been contacted by a few organisations talking about private jets. This is a sector which we have written about before – for instance, in the context family offices running aviation assets, and also investing in them. This is a sensitive topic right now. It looks crass to wax lyrical about sleek private jets when everyone else is under house arrest. But certain facts of life don't vanish. For those who are rich and connected enough, private jets have their place, even if it means coping with the same security grind as the rest of the population. Flying will remain a chore for a while, so one might as well make the experience as pleasant as possible. And if travellers can avoid crowds at airports, it also cuts virus risks. That is worth paying for.
ZEDRA, the corporate services, funds and wealth services firm reckons that the future is bright for private jets. Andrew Wilson, ZEDRA's head of marine and aviation services, is bullish overall.
"March saw almost unprecedented private jet usage. Jet lessors saw some repatriations, but other flights were related to business, as we saw a flux in companies hiring jets in order to close important deals," he said. "With caution now the watchword in so many sectors, we think private jet purchases for personal use might slow down, but at the same time, in order to maintain flexibility around travelling options, senior executives may well turn to leasing. That would suggest more demand for new jets for rental firms and structures to support these purchases."
Privacy and flexibility
"Private aviation's two key unique propositions are i) privacy in the cabin and ii) the ability to travel point-to-point at your schedule. Both of these are now in sharp focus in individuals' minds as people are trying to avoid large crowds and will likely continue to do so for the foreseeable future, and airlines have cancelled thousands of routes making point-to-point travel impossible. For those with the means to use it, private aviation will become an important method of travel," Oliver Stone, the managing director and founder of the UK firm, Colibri Aircraft, told this news service. (The firm, founded in 2011 by Stone, also has an office in Bratislava, Slovakia.)
Colibri engages with and represents clients to help them sell and purchase private aircraft, and operates in all segments of the jet market.
The pandemic created a bumpy ride, Stone said. "The initial reaction in mid-March was an overall freeze in activity. Everyone went on hold while they waited to see how the pandemic would play out. Starting late April, we saw interested buyers start to make enquiries again, particularly in the light jet space. Many of these are first time buyers who are looking at the prospect of significantly reduced airline service in the near future and a desire to avoid the large crowds that airline travel entails," he said. "Overall, prices are declining, some greater than others such as in the large cabin segment. Sales have been decreasing across all segments since March, and in some segments, there have been no sales throughout this time."
Pilot availability
One issue is that while there may be a flood of pilots entering the jobs market after being laid off by the big carriers, demand for private pilots could continue to create pressures, according to Howard Ricklow, partner, and Christian Davison, associate, at law firm Collyer Bristow.
The business aviation market (referring to business and privately-operated jets in contrast to "commercial aviation") is experiencing a period where pilots and crew are much sought-after, to the point of over-demand, they said.
"The main issue appears to be an increasing number of business jets, creating a growing demand for pilots. Both existing and newly qualified pilots are attracted to working for commercial airlines rather than business aviation, since the pay is more attractive and typically more stable," they said.
"Not only is the industry growing with a requisite demand for pilots, it also faces more senior pilots reaching retirement age. Boeing have said that the industry may need up to 800,000 new pilots in the next 20 years. One solution being proposed for mid-size and larger business jets is to have a lone pilot instead of the usual two but that, understandably, is a controversial issue."
"This shortage of pilots and crew has been further exacerbated by the recent spread of the COVID-19 coronavirus, following a similar pattern to the SARS coronavirus outbreak in 2003. While specific figures for chartered business aviation flights are not publicly available, it is reported that a number of operators have seen a steep increase in interest due to the outbreak," Davison and Ricklow said.