Pandemic Transforms Japanese SMEs For Long Haul 
Satoshi Marui, 27 May 2020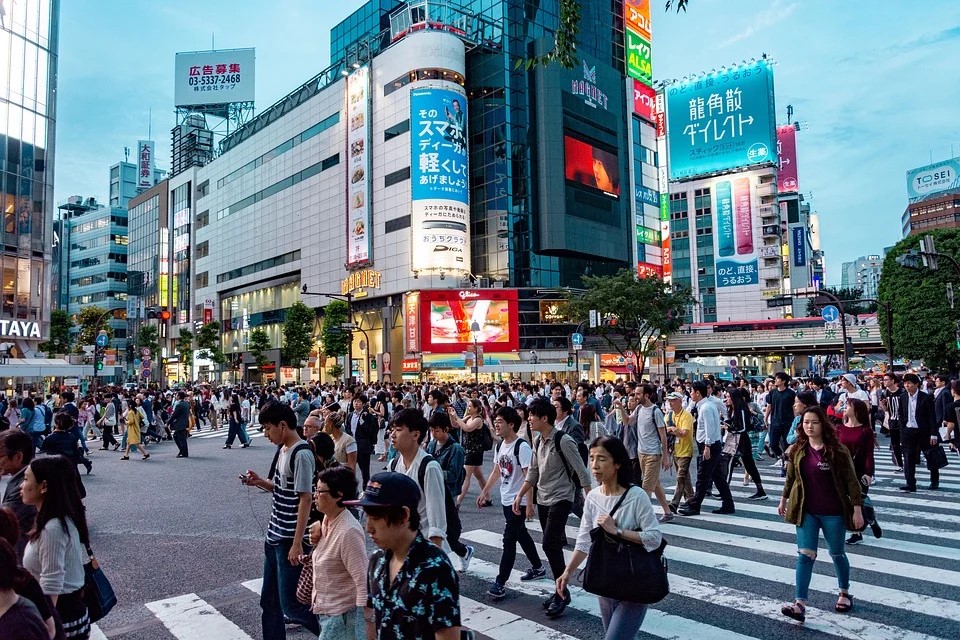 Certain sectors of the Japanese economy will benefit from the transformations accelerated by COVID-19 and the associated changes, SuMi TRUST argues in this op-ed.
Japan has been right in the firing line of COVID-19 although – to the frustration of some advocates of total lockdowns - the country seems to have avoided high mortality from the pandemic while adopting a less stringent approach to controlling human movement than in certain other countries in Asia and Europe. Regardless of the specifics of its policies regrding the virus, however, Japan's famously high-tech business sector is in a strong position to capture some of the demands for digital development wrought by social distancing and new working methods. There are also investment implications, as the author of this article suggests.

This article comes from Satoshi Marui, portfolio manager of active Japanese small cap strategy at SuMi TRUST. The editors are pleased to share these views; the usual editorial disclaimers apply. Email the editors at tom.burroughes@wealthbriefing.com and jackie.bennion@clearviewpublishing.comJapa

The COVID-19 pandemic has caused a rapid change in lifestyles and ways of working around the world, accelerating digitisation. Microsoft's CEO, Satya Nadella recently said that "we saw two years of digital transformation in two months", and Japan is no exception to this trend. Indeed, the pandemic has seen a quickening in pace of crucial technological and social trends in the country, which have been particularly pronounced in Japanese small and medium sized enterprises due to their flexible nature, ability to adapt and capability to pursue new business opportunities.

This digitalisation boost has seen two business fields emerging in the Japanese mid and small cap space related to remote access working and the medical industry.

In contrast to the US and UK, in which an average of 23.7 per cent and 23.8 per cent of the workforces respectively are working from home on a specific day, Japan lags behind with a rate of only 13.9 per cent *. Japan's slow uptake in remote working can be attributed to the mindset of many Japanese corporations, which have until recently believed that work must be something that takes place in the office, or that the office is the most productive place for work.

Prior to the COVID-19 outbreak, companies were already beginning to adapt to this way of working and this was further hastened due to the anticipation of the scale of crowds during the 2020 Olympics. A 2019 survey** found that the rate of working from home in Japan had climbed to 19.1 per cent of the workforce on a given day, a positive increase, although still lagging behind western countries. Over the past few years, the Japanese government has also encouraged "Work Style Reform" to improve productivity, which has gradually promoted changing people's way of thinking about work. However, its impact on teleworking is limited as it was only one aspect of the programme. Managers are also realising that allowing their staff to be more flexible and work from home can help attract the best talent, which is crucial due to the lack of available workers in the ageing society in Japan.

The COVID-19 outbreak has provided an imminent need for working from home capabilities to be improved and a chance to put this technology and way of working into practise more widely in Japan. This has also convinced many in management positions that work can be completed efficiently without physically being in the office and to the same standard as being in the office. As such, working from home is expected to continue to grow even after the pandemic, and this will be normal.
For example, Nidec Corporation, the world's leading producer of small-sized motors, which is known for its hard-working culture, has already reformed its personnel system in April to promote a more flexible approach to working from home. The management at the company was previously against this way of working, but the reality of strong business results, which can be generated even without being present in the office, has bought about a top-down process of reform.

Considering this growing trend, Japanese companies that provide services for working from home have already seen a short-term boom, and this will continue into the medium-long term also. Some examples of Japanese mid and small cap firms that have particularly benefited from this include Ascentech Ltd, which builds virtual desktop systems that are essential for home working; Internet Initiative Japan Inc., which designs and constructs remote access environments; and Serverworks Co., an Amazon Web Services (AWS) system developer that benefits from automation and efficiency needs.

Another key change in the way businesses operate in Japan has come from the need to use the "Hanko", a stamp traditionally used in official documents and signatures which has provided a barrier to working from home due to its physical nature. This was one of the main reasons why many people in Japan had to go to work despite Japan's COVID-19 State of Emergency declaration, which encouraged people to stay indoors. With the increasing uptake of working from home, there has been a shift to paperless work environments, which in turn has seen the "Hanko" being increasingly replaced by electronic signatures. One company that is already meeting the demand for digital signatures is Bengo4.com Inc., which provides electronic document management and electronic signature services compliant with unique Japanese business custom.

Alongside the rise in working from home, medical online diagnoses is another field which is set to be revolutionised by the growth in digitalisation. In Japan the system of online diagnoses was first permitted in 1997. Despite this, after more than 20 years, in July 2018, the number of hospitals and clinics offering the service throughout the nation stood at a mere 1 per cent***. One of the reasons for this low uptake was strict regulation, such as limitations on the diseases that were allowed to be treated online. However, given the COVID-19 outbreak, the Japanese government has relaxed these regulations and has broadened the medical conditions which can be treated by online diagnoses. Additionally, there has also been a temporary relaxation of laws to allow online medications' prescriptions. Although these changes are only temporary, it is expected that the current pandemic will leave a legacy that will make it difficult to backtrack on the recent relaxation of such laws.

In this emerging online healthcare sector, a number of mid-small cap companies are rising to the challenge. Examples of providers of online medical care systems are Medoley and Optim, Ain Holdings, Inc. and Qol Holdings Co, which operate pharmacies that dispense prescriptions and have started offering online medication guidance. In addition, SHIP Healthcare Holdings, which provides medical care and consulting services to medical institutions, and JMDC Inc, a provider of medical big data platforms and analysis services, are also benefitting from the relaxation of regulation and bureaucracy in the sector.

Japan is facing structural problems related to its ever-growing ageing population coupled with a low birth rate which makes it challenging for companies to find available workers. Improving productivity and efficiency provide one part of the solution to these structural problems. Both the increase of working from home and the development of online medical services are just two examples of solutions that are highly efficient and productive in the current state of the nation.

As such, demand for these services is set to be sustained in the medium to long term far beyond the current COVID-19 crisis. Many Japanese companies will continue to develop and expand their products and services to meet these demands, and by capturing the opportunities that these generate, investors too can enjoy medium to long-term returns.

Footnotes:
*Source: United States Department of Labor 2018, Eurostat 2018, Communication usage trend survey 2018 by Ministry of Internal Affairs & Communications Japan

**The survey was conducted by Ministry of Internal Affairs & Communications Japan. Please refer to the page 23 of the link. https://www.soumu.go.jp/johotsusintokei/whitepaper/eng/WP2019/chapter-2.pdf

***Source: by Ministry of Internal Affairs & Communications Japan