Compliance
Compliance Corner: ASIC; Hong Kong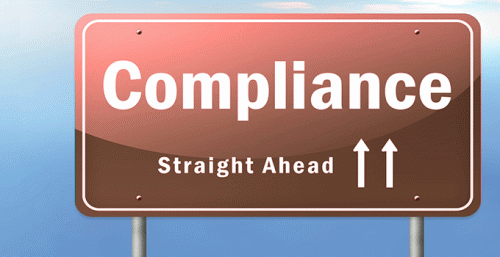 The latest compliance news: regulatory developments, punishments, guidance, permissions and new product and service offerings.
The principal Australian financial regulator has banned a number of financial advisors as part of a continuing crackdown on wealth management sector miscreants.

The Australian Securities and Investments Commission has banned Christopher Norman Harris (10 years), Bimaljeet Sekhon (three years) and Alan Davies (three years). All of them can appeal ASIC's decision.

Harris had been an authorised representative (2008-2017) at Millennium3 Financial Services Pty, owned at the time by ANZ. He was an authorised representative of Dover Financial Advisers Pty Ltd (Dover) from May 2017 to June 2018. The regulator said it found that some of his advice was not in the best interests of his clients; he failed to provide statements of advice to some clients; and he failed to provide the appropriate Fee Disclosure Statements (FDSs) in a timely manner.

In June 2018, Futuro Financial Services Pty appointed Money Works Financial Planning Pty (Money Works) as its corporate authorised representative. Harris is the sole director of Money Works, but at the time of the appointment he was not himself authorised to provide financial services.

"In statements made on the Money Works website and in correspondence to clients, Mr Harris gave the false impression that he was authorised to provide financial services. ASIC found that by doing so, Harris had engaged in conduct that was likely to mislead or deceive," the regulator said.

Sekhon was an advisor based in southeast Melbourne. From June 2013 to July 2017, she was an authorised representative of Count Financial Limited, which was owned by the Commonwealth Bank of Australia at the time. She was an authorised representative of Politis Investment Strategies Pty Ltd between November 2017 and March 2019.

ASIC found that Sekhon failed to comply with financial services laws, including failing to provide advice that was in the best interests of her clients. ASIC also found that Sekhon was not adequately trained or competent to provide financial services. Sekhon failed to make reasonable inquiries into, and base all judgements on, her client's relevant circumstances, and to appropriately scope the advice. Sekhon failed to consider some clients' existing insurance arrangements and the potential impact of the recommended products' premiums on her clients' retirement savings.

The watchdog also banned Sydney-based financial advisor Davies from providing financial services for three years. From December 2013 to March 2020, Davies was the sole director and an authorised representative of Risk Insurance Consultants Pty. An ASIC surveillance found that Mr Davies did not comply with financial services laws and he was not adequately trained or competent to provide financial services.

SFC
Hong Kong's Securities and Futures Commission has won disqualification orders in the Court of First Instance against three former directors of jewellery design and maker EganaGoldpfeil (Holdings) for the company's misapplication of funds.

The former directors, namely, David Wong Wai Kwong, Peter Lee Ka Yue, and Chik Ho Yin, were disqualified from being a director or taking part in the management of any corporation in Hong Kong, without leave of the Court, for a period of nine years, six years and six years respectively, with effect from 7 May 2020.

EganaGoldpfeil (Holdings) Limited designs and makes timepieces and jewellery under brands such as Pierre Cardin and Carrera.

The SFC said the court found that the individuals had approved transactions and signed cheques giving rise to the company's doubtful receivables amounting to about HK$2.55 billion ($328 million), including payments to at least seven debtors, which were in fact under the control of Wong and the underlying transactions for the payments were not genuine commercial transactions.

They failed to carry out proper inquiries and perform appropriate due diligence before causing or permitting EHL to enter into the transactions and make the payments, SFC said in a statement earlier this week.

The SFC also sought compensation orders against the three former directors for a payment of HK$622 million to EHL, an amount equivalent to EHL's payment of HK$622 million to Peninsula International Ltd, a company owned by the family of EHL's then chairman, to fund its purchase of some of EHL's shares.