Summary Of Asia-Pacific Executive Moves - March 2020
Editorial Staff, 5 May 2020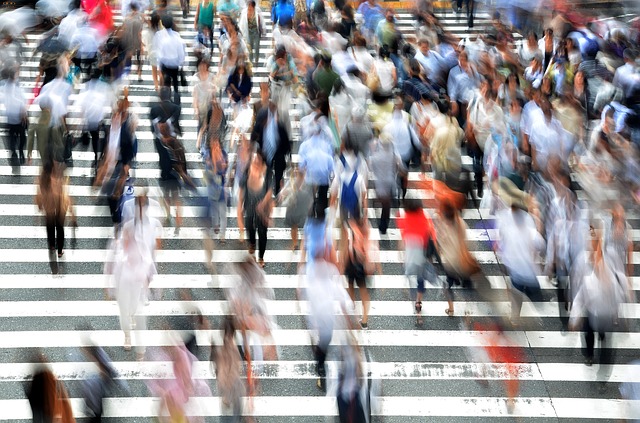 The month of March produced plenty of serious moves even though the pandemic understandably interfered with certain corporate activity. ANZ, HSBC and EFG were among the firms in play.
Law firm McCarthy Denning, which recently formally partnered with Singapore's ArrowGates, added to its teams for North and Southeast Asia. The firm appointed a new partner and private client specialist, Zac Lucas. Prior to joining McCarthy Denning, Lucas spent some time in-house at a fintech start-up and before that he was a partner in Gowling WLG's Singapore office for five years, where he founded and headed its regional private capital practice.

Lucas, who was also a former partner at offshore firms Ogier and Harneys, has more than 15 years of wide-ranging expertise in international private client law. This includes developing, and advising clients on the use of innovative trust structures, as well as on compliance and disclosure-related matters.

ANZ Private Bank, part of Australia and New Zealand Banking Group, appointed Hayden Matthews as director and Benjamin Pedley as senior investment advisor at its unit advising family offices. Matthews is based in Sydney. Before joining ANZ, he was head of private banking at HSBC in Australia from July 2016 to October 2019. Before that, he was MD, business head for international and Australia at HSBC Global Private Bank, based in Australia and Singapore. Other roles included stints at JP Morgan's private bank (in Singapore) and Deutsche Bank (also in Singapore).

EFG hired a team of independent assets managers, with long ties to UBS in the region, to lead efforts in Hong Kong, notably focused on increasing Greater China business. Kitty Chou joined as head of independent asset managers for North Asia, and reports in Hong Kong to regional head of private banking, Richard Straus. Chou, who is a veteran of wealth management, formerly at UBS, has worked in Zurich and Hong Kong. She recently served as hub head and global financial intermediary markets lead for UBS in Hong Kong.

Also moving from UBS, Kenneth Chan joined EFG as Chou's deputy for North Asia, and reports to her. Chan served as head of business development for global financial intermediary markets at the largest wealth manager, and prior to that was head of independent asset managers at Pictet. He has also spent time at Standard Chartered.

IQ-EQ appointed Peter Golovsky to the newly-minted role of managing director, head of private wealth in Asia. Golovsky is based in Hong Kong.

A chartered accountant and industry figure with 25 years' experience in financial services, Golovsky spent eight years in Hong Kong, working in the fiduciary sector with Asian families, their family offices and their international business operations.

Before IQ-EQ, Golovsky was global head of fiduciary services and head of Asia for Cone Marshall, the international legal, accounting and fiduciary services firm with offices spanning from the US to New Zealand. Golovsky relocated to Hong Kong in 2012 from his native Australia, where he had spent 10 years in private banking, holding senior distribution positions at both Macquarie and Westpac. Other experience has included roles spanning private wealth, risk management, corporate governance and audit in both Australia and the US.

Offshore law firm Carey Olsen appointed Keng Huang Goh as an associate in the firm's litigation, insolvency and restructuring practice in Singapore. Keng Huang Goh has a range of experience in commercial litigation, with a focus on shareholder-related disputes, insolvency and restructuring, as well as general corporate disputes. Prior to moving offshore, he was a senior associate at a leading Singapore law firm where he gained extensive experience in litigation and international arbitration involving financial institutions and listed companies in the region, as well as in insolvency and restructuring matters relating to a wide range of industries and institutions. He is fluent in English and Mandarin.

MUFG Securities Asia, part of Tokyo-based Mitsubishi UFJ Financial Group, appointed one of its existing C-suite members, Mark Henderson, as its new chief executive. He took the helm from Pierre Ferland, who is also regional head of sales and trading, a role he retained. Henderson was deputy CEO and chief risk officer for the company. At MUFG for 18 years, Henderson previously worked in Credit Risk at Australia and New Zealand Banking Group.

DBS appointed two new independent directors to the boards of DBSH and DBS Bank. Anthony Lim and Punita Lal joined the boards, with effect from 1 April 2020. Two other directors, Nihal Kaviratne and Danny Teoh, retired.

An experienced financial markets veteran, Lim spent 19 years with GIC Pte before his retirement in 2017. He joined GIC as its president of the London office in 1998 and was appointed in 2009 as its president (Americas) based in New York. Prior to joining GIC, he was a senior managing director at Bankers Trust Company, where, between 1987 and 1998, he held various management and trading positions in the global markets' division in Singapore and London. Before Bankers Trust, he was with the Monetary Authority of Singapore, where he spent three years in their New York Office.

Lal has over 30 years of experience in strategy, marketing and leadership in the consumer-packaged goods industry. Her prior experience includes working for Coca Cola in China and PepsiCo in India. Her last executive role was managing director and chief executive officer for NourishCo, a strategic joint venture between Tata Global Beverages and PepsiCo, from 2010 to 2012.

Swiss Re, the insurance group covering a range of life, health and other insurance services, made a number of top Asian appointments. Jolene Loh was appointed director, head of life and health client markets, South East Asia, Swiss Reinsurance Company, Asia Insurance Review. Loh, who is based in Singapore, has more than 25 years of experience in the reinsurance industry with a solid track record spanning multiple geographies in Asia.

Reuben Ng assumed the role of head of broker business development, Asia, and is also based in Singapore. Before this, Ng was vice president, client strategy and solutions, Asia at Swiss Re, with more than 12 years of regional experience across retail non-life and commercial P&C insurance. Yau Siew Choi, formerly head of casualty underwriting, has taken on a new remit as head of P&C solutions APAC since January 2020, and is based in Singapore.

Vanguard, the US-based asset manager overseeing $6.2 trillion in AuM as at the end of January, appointed Scott Conking as head of its Asia business. Conking, principal and head of the firm's US-based Institutional Investor Services, joined its international leadership team and reports to James Norris, head of Vanguard's international operations.

He succeeded Axel Lomholt, who has served as interim head of Vanguard Asia. Working at the firm since 1984, Conking oversees a team of investment and client service professionals who serve US-based defined contribution, defined benefit, corporate asset, endowment, and foundation clients. During his 36-year career at Vanguard, Conking has held a range of leadership positions across the firm's individual investor, institutional, retirement, and corporate operations.

BlackRock appointed Rimmo Jolly as head of iShares for the Asia-Pacific region. Based in Hong Kong, Jolly is responsible for growing iShares ETF market share and driving ETF adoptions amongst investors in the region. Jolly reports to Susan Chan, head of iShares and index investing for Asia-Pacific at BlackRock. Jolly is Citi's regional head of ETF and index sales and business development, Asia-Pacific and Japan. He also served as senior relationship manager for the markets business, focusing on Citi's strategic partners including hedge fund and traditional asset managers, across all products.