Investment Strategies
How To Limit Bear Market Damage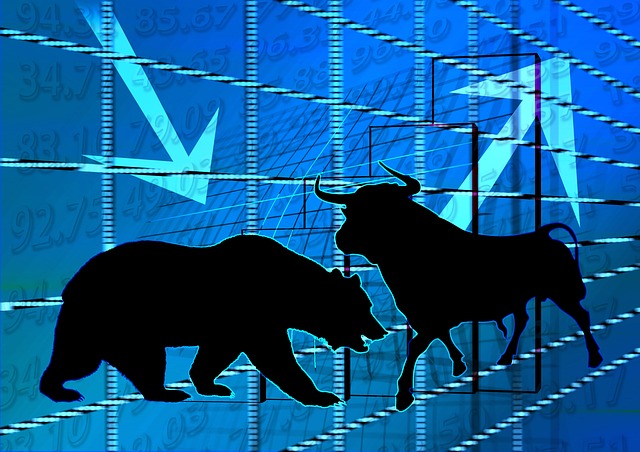 In what ways should advisors and clients prepare for and try to minimise the effects of an equity bear market? What strategies and approaches make most sense? The wealth manager Sarasin & Partners tries to peer through the fog of current events.
The following article addresses the steps investors and advisors should take to contain damage of market falls. The article is from Richard Maitland, who is head of charities at Sarasin & Partners, the UK investment firm. The editors of this news service are pleased to share these views and invite responses. The usual editorial disclaimers apply. Email tom.burroughes@wealthbriefing.com and jackie.bennion@clearviewpublishing.com

The bear market of 2000-2003 came as a shock to most investors; over the previous 20 years, equities had produced returns of nearly 20 per cent per annum, with just two mild down years in 1990 and 1994. While the autumn of 1987 contained a crash, so much money had been made before October, and the rebound was so rapid, that 1987 as a whole was positive. It is not surprising that so many investors were mostly unprepared for the 40 per cent fall caused by the doubly whammy of the dotcom crash and the second lurch down following the terrorist events of 9/11.

When the 2007-2009 financial crisis took hold just five years later, most investors fared better, albeit they were equally surprised and fearful at the time. The previous bear market was a recent memory, lessons had been learned, and on this occasion, the rebound was 'V' shaped: fast and paper losses were recouped quite swiftly.

As a reminder, a proper bear market requires the vast majority of investors to be truly surprised and shocked by the cause, pace and extent of any decline just as we witnessed earlier this year. The COVID-19 collapse is thus no different and follows the pattern of a classic stockmarket collapse.

This article focuses briefly on how best to weather these storms, firstly by taking action before a crisis strikes, secondly how to act during the criris, and finally what actions to consider once markets appear to have stabilised.

Actions required prior to the next inevitable bear market
In terms of strategy, what follows is a summary of the "Planning for Bear Markets" chapter in our Compendium of Investment. It is not written in reaction to the latest market turmoil, but in response to all the bear markets that preceded it. It forms the foundations of our strategic work and is a hallmark of our approach to successful long-term investment.

Education: everyone should be aware that bear markets occur and that they will surprise virtually every investor. They will have a significant impact on long-term portfolios biased towards equities and other return-seeking assets: the down 'leg' might well see a return of -20 per cent to -40 per cent. Recovery from the low point might be a matter of months, but it might also take several years. Income may well suffer, but is typically less volatile than capital. Liquidity will dry up in some asset classes.

Cash flow, asset and liability matching: on the basis that equities will produce significant volatility, they should only be used for those with appropriate timeframes: those who can sit on the sidelines and wait, with no need to access their capital for at least five years. For those with less time to spare, equities should only make up a small part of their assets. If one expects to spend capital within 12-18 months, equities and their ilk are probably not suitable at all.

Asset diversification: it is easy by the end of a bull market to allow a portfolio to become less well diversified, selling assets that might protect you in a downturn because they appear to offer scant short-term reward. It is common to see gilt and cash levels reduced to levels at which they offer little overall portfolio protection.

Security diversification: it is not just important to diversify across asset classes: are your equities geographically well-diversified? From a sector position, are you over-exposed to some of the higher yielding sectors like banks or oil companies?