How Will Earnings Look After COVID-19?
Julien Lafargue, 21 April 2020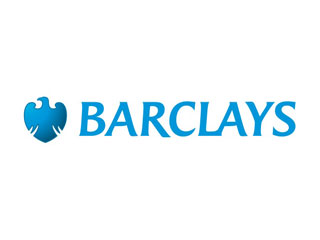 The private bank asks what equity investors can and should do to prepare for when - hopefully - earnings and valuations increase once the virus pandemic is past.
The following commentary is from Julien Lafargue, head of equity strategy at Barclays Private Bank. He talks about what equity investors should be doing in the current fraught environment. The editors are pleased to share these views; the usual editorial disclaimers apply to comments from outside contributors. Email tom.burroughes@wealthbriefing.com and jackie.bennion@clearviewpublishing.com

The spreading coronavirus pandemic has savaged equity valuations in spite of unprecedented fiscal and monetary responses around the world. What can equity investors do as the pandemic unfolds to prepare for an eventual rebound in earnings and valuations?

No consensus
For long-term investors, the trajectory of earnings matters much more than the short-term gyrations in valuations. However, at this point in the spread of the coronavirus pandemic, making assumptions on future profit growth are almost impossible. Even companies are withdrawing 2020 guidance by the dozen.

When it comes to global equities, the bottom-up consensus forecast points to 6.5 per cent earnings growth in 2020 and 11.5 per cent in 2021. These numbers should be bluntly ignored. Looking at top-down strategists, revisions have been numerous in the past few weeks and numbers currently range between a 5 per cent decline to a 20 per cent drop in earnings this year. Few venture to say a word about 2021.

History as a guide
We face an unprecedented situation and history may not be a reliable guide this time around. Yet, this is what most investors will look to in the search for some guidance. Considering the last 30 years, global equities have suffered three major earnings drawdowns (1992, 2000 and 2008). In these periods, earnings, on a trailing basis, contracted by around 35 per cent.

While investors usually rely on forward looking measures, in current circumstances, we believe this is too subjective. Based on this measure, it suggests that having dropped around 30 per cent from their recent peak, market valuations already reflect most of the upcoming downgrades.

It's all about the rebound
Unfortunately, attractive valuations are usually not sufficient to justify a rally. In addition, investors need to see the light at the end of the tunnel, in the form of an earnings recovery, before a sustained bounce is likely.

Based on the information available, one could reasonably assume that, once the COVID-19 pandemic is under control, economic activity will gradually return to normal (as seems to be happening in China). Thanks to a significantly depressed base, year-on-year profit growth should then be meaningful. We are unlikely to make up for all the economic damage caused by the coronavirus outbreak due to some lag effects (unemployment staying durably more elevated for example). Nonetheless, it appears reasonable to anticipate a strong recovery in earnings.