Go Physical: Precious Metals Boutique Educates Wealth Advisors
Tom Burroughes, Group Editor , 16 March 2020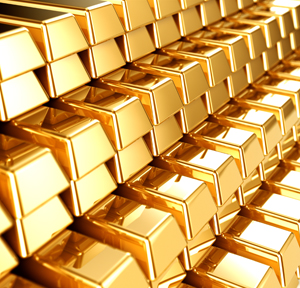 A firm that recently partnered with a digital business believes the case for holding physical precious metals such as gold is under-appreciated.
While its fortunes wax and wane as a safe-haven asset, recent turbulent markets ensure that gold is unlikely to lose its shine for investors concerned about protecting wealth and staying liquid if they need to do so.

Whether it is Hong Kong-based investors shifting some gold holdings to rival financial hubs such as Singapore following last year's unrest, or more recent adjustments brought on by the COVID-19 outbreaks, the precious metal remains part of the financial jigsaw puzzle.

A player in the market with plenty of views about gold is J Rotbart & Co, a boutique firm that concentrates on physical precious metals and other tangible assets, working with clients in Singapore and Hong Kong to sell, buy, store and ship these items. A few days ago, the firm unveiled a partnership with Blockpass, a blockchain-driven KYC as-a-service platform business. The partnership offers precious metal services to PASS Club members, including six-month free gold storage. Blockpass serves firms in areas such as crypto wallets and exchanges. Its app allows users to create a verified portable identity that is compatible with any service in the Blockpass ecosystem.

This is the kind of venture that Joshua Rotbart, managing partner and founder of his eponymous firm, is keen to make, blending the centuries-old case for holding gold with bang-up-to-date technology used to validate and track transactions. The fusion of distributed ledger technology and precious metals is something of a trend.

Rotbart spoke to WealthBriefingAsia recently about his business, arguing that the case for holding actual physical gold, rather than proxies (gold-backed exchange traded funds, etc) was insufficiently appreciated in the wealth management industry, such as among family offices.

"Single family offices, for example, are deeper into gold and often they are via ETFs. We see under-exposure to gold….it is still via ETFs rather than the physical side."

This publication regularly covers gold from a variety of angles, such as how it is possible to earn yields from gold - according to US-based firm Monetary Metals - breaking a conventional piece of wisdom that gold is a zero-yielding asset; it even figures in inheritance cases, as shown here.