Wealth Strategies
Credit Suisse Updates On ESG, Says No To Coal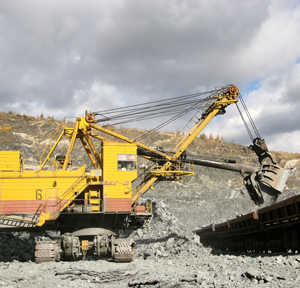 The bank has given the red card to coal-fired power plants, cutting off the financial spigot. A number of financial institutions have taken the same course and campaigners are calling for more lenders to end such financing.
As more big asset houses proclaim their efforts in combating climate change, Credit Suisse yesterday announced that it will no longer provide any financing to develop new coal-fired power plants.
The move follows the Swiss lender's third-quarter decision to form a group-wide climate risk strategy group to explore ways to support clients in a better way. This work has included looking at their respective business models to see where they can de-carbonise more quickly, with measures looking specifically at where companies can improve operational efficiency, substitute existing energy sources, and offset remaining emissions.
As debate grows about fossil fuel divestment, coal has long been considered the low-hanging fruit. For one, it is a small part of the overall energy sector. Climate advocates want more action from asset managers in divesting holdings in oil and gas to make the necessary leap forward.
This had a boost in November when the European Investment Bank (EIB) announced that it would not finance fossil fuel projects beyond 2021. EIB President, Werner Hoyer, said the bank would be launching "the most ambitious climate investment strategy of any public financial institution anywhere," with a goal of creating a third of Europe's energy from renewables by 2030. The World Bank made a similar gesture in 2017.
Credit Suisse's decision to stop new coal plant financing is incremental to a decision that it has made to no longer finance any part of new greenfield thermal coal mines.
The bank said that assets invested sustainably rose to over SFr25 billion at the end of 2018 and that it wants "to lead the way" in supporting clients towards more resilient business models. A big part of this has been integrating climate change into "broader risk management procedures," the group said.
Activists are putting pressure on bank clients and others to lobby lenders into stopping support for carbon-based energy production. A group called Fossil Banks has a website covering scores of banks which it encourages clients to contact. The group says it is co-ordinating with organisations such as Friends of the Earth, The Sierra Club, and Les Amis de Terre France (Friends of the Earth France). Such action reflects widespread calls in academia, non-government organisations and government for public and private sectors to phase out fossil fuels.
There is fierce political debate on how fast change can be achieved, given the conversion costs and viability of alternatives such as renewables and nuclear power. Not everyone is convinced. Alex Epstein, founder of the US-based Center For Industrial Progress, wrote a book with the controversial title The Moral Case For Fossil Fuels. Phasing out forms of energy can be politically sensitive if it creates unemployment. The phenomenon is sometimes referred to as "stranded assets".
An issue for some investors is whether such a no-coal stance means that their portfolios will become more underweight in markets such as China, given that the world's second-largest economy has a large sector of coal-fired power stations, and possibly will add more.

In May this year, ODDO BHF Asset Management announced that it was excluding coal investments from all its portfolios, equal to 12 per cent of its assets.