Investment Strategies
Betting On American Stocks Has Borne Fruit, No Reason To Switch - Goldman Sachs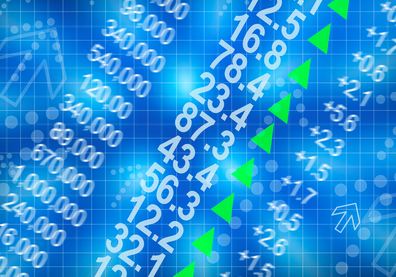 The Wall Street firm argues that a strong allocation to the US equity market has worked out for much of the past decade and it sees no compelling reason to change now.
Goldman Sachs has been "fully invested" in US equities for nine years but, in spite of some mutterings about high valuations and global economic uncertainties, sees no reason to sharply change course, one of the firm's senior figures said yesterday.
A common financial theme for the past 10 years at the firm has been having a significant exposure to the US stock market. Since January 2010, the firm has recommended this stance on 78 separate occasions, Sharmin Mossavar-Rahmani, CIO for Private Wealth Management, Goldman Sachs, told journalists. She was speaking at the firm's new building in London's City financial district.
Over this nine-year period, the reasons for American pre-eminence have ranged from superior labour productivity, to export competitiveness and innovation through to demographics and resources.
Various measures of stock market valuations show that the US equity market is far from being sharply over-valued, Mossavar-Rahmani said. In fact, she noted, valuations can be unhelpful in giving investors an idea when to predict market moves. The S&P 500 gained 342 per cent after entering its ninth valuation decile in March 1992. That index has returned a cumulative 91 per cent since first entering its ninth valuation decile in November 2013, a time when many were saying that US equities were in bubble territory.
The Wall Street firm's comments come at a time when commentators are fretting about geopolitical uncertainties, especially linked to concerns over US-China trade protectionism and the UK's Brexit dramas. The US Federal Reserve has cut rates by 25 basis points to a target range of 2 per cent from 2.25 per cent, the US Treasury bond market yield curve is inverted – often taken a sign of a future recession, and Goldman Sachs has slightly raised its likelihood of a recession over the next 12 months to a 25-30 per cent probability.
Even though various measures don't show that US equities are greatly over-stretched, investors disagree, with data showing -$368 billion of outflows from US stock since 2009, while bonds have attracted $2.214 trillion over the same period. Yet over that timeframe, US equities generated annualised returns of 17.9 per cent , while bonds have eked out just 4 per cent.
Among the figures Goldman Sachs produced to prove "American pre-eminence" is a figure showing that the US earned an $80 billion surplus between its receipts and payments for intellectual property, while Europe had a shortfall. The figures also showed that Chinese receipts on IP are negligible, at $5 billion, and have paid $29 billion. The data puts into context the controversy that there is about Chinese thefts of Western IP. On a related front, intellectual property theft has cost the US economy an estimated $225-$600 billion per year (source: National Bureau of Asian Research, February 2017).