Wealth Strategies
Safe-Haven Assets Gain As Geopolitical Storms Gather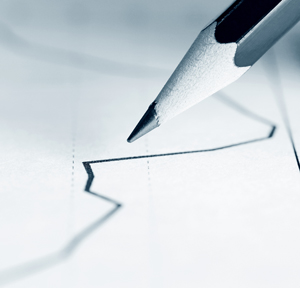 August has sometimes been a tough month for markets, such as was the case in August 1997. The late summer of 2019 is shaping up to be a tough one for some investors.
Financial markets aren't peaceful this August. Some of the "fear gauges" were shining amber or red yesterday because of how investors have become alarmed about deteriorating West-China relations, the closure of Hong Kong airport because of protests and volatile Argentinian politics.
Hong Kong's airport cancelled all flights yesterday. Protests, now in their ninth week, have erupted in the jurisdiction over a proposed (now suspended) extradition law that raises questions over whether Hong Kong's remaining legal autonomy is a dead letter. At the same time, US-China trade protectionism has ratcheted upwards, raising worries this will cool global economic growth. A week ago the US Federal Reserve trimmed official interest rates, seen as an "insurance" move.
On Sunday, centre-right Argentinian president Mauricio Macri, whom investors favoured, did worse than expected in elections, putting doubts over whether he will retain office in October. The peso slumped and Argentina's stock market slumped.
Gold rose up above $1,500 per ounce yesterday and bids for the yellow metal are a classic "safe haven" play. US Treasuries were bid up, squeezing yields. US and European equity markets were both in negative territory.
A long slumber
In such an environment, there's a risk that Europe - and some other regions - could languish under the same anaemic yields on bonds that bedevilled Japan for more than two decades, argued Paul Brain, head of fixed income at Newton Investment Management, an affiliate of BNY Mellon Investment Management, said.
"Lower cash rates from central banks in the absence of inflation will lead to lower bond yields. The market will anticipate central bank moves, which allows yield curves to temporarily trade through current cash rates. Hidden behind these strange shapes in yield curves is the belief that further cuts in rates are not going to help turn economic growth around and not unlikely to cause inflation. Central banks generally move at a slower pace than market expectations and there is usually a period when the reality of the central bank meeting schedule pushes yields back up.
"Longer term, once monetary policy is exhausted, governments will focus on boosting fiscal spending. Unlike the monetary policy tool, fiscal policy takes longer to put in place and comes in various shapes and sizes. Until there is coherent plan there will continue to be a focus on manufacturing over-capacity, which is fuelling the trade disputes and having a long-term deflation effect," Brain said.