Awards
EXCLUSIVE: Winners Of WealthBriefingAsia Awards 2019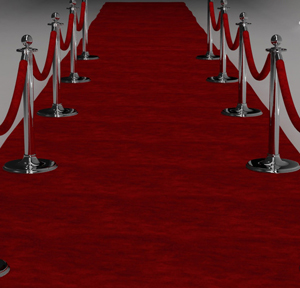 Winners of the awards were honoured at a ceremony held in Singapore last night.
Winners of the WealthBriefing Asia 2019 Awards were honoured at a gala evening celebration in Singapore yesterday. Below is a list of the winners and further details about the programme can be viewed here.
Congratulations to all involved from the WealthBriefingAsia team.
WEALTH MANAGEMENT TECHNOLOGY CATEGORIES (TECH VENDORS ONLY)
FRONT OFFICE SOLUTION
WINNER
SS&C Advent
TRANSACTION PROCESSING SOLUTION
WINNER
ERI Banking Software

PORTFOLIO MANAGEMENT
WINNER
SS&C Institutional and Investment Management
CLIENT REPORTING
WINNER
FundCount
COMPLIANCE
WINNER
Refinitiv
CRM SYSTEM
WINNER
Wealth Dynamix
OUTSOURCING SOLUTION
WINNER
SS&C Advent
DATA PROVIDER
WINNER
FACTSET
CLIENT ACCOUNTING
WINNER
FundCount
ONBOARDING
WINNER
Appway
INNOVATIVE CLIENT SOLUTION
WINNER
IMTF Banking Software
CHANGE MANAGEMENT PROCESS/BEST IMPLEMENTATION OF A TECHNOLOGY SOLUTION
WINNER
Wealth Dynamix
INDIAN FINTECH SOLUTION
WINNER
Valuefy
WEALTH MANAGEMENT TECHNOLOGY CATEGORIES (IN-HOUSE SOLUTIONS ONLY)
INNOVATIVE CLIENT SOLUTION
WINNER
BNP Paribas Wealth Management
MARKETING/PR CATEGORIES
BEST MARKETING OR PR CAMPAIGN
WINNER
Indosuez Wealth Management
PRIVATE CLIENT CATEGORIES - GREATER CHINA
LEGAL TEAM – GREATER CHINA
WINNER
Withersworldwide
TAX/ACCOUNTANCY TEAM – GREATER CHINA
WINNER
Baker McKenzie
INDEPENDENT TRUST OR FIDUCIARY COMPANY – GREATER CHINA
WINNER
Intertrust
INSTITUTIONAL TRUST OR FIDUCIARY COMPANY – GREATER CHINA
WINNER
BMO Private Bank
ESTATE PLANNING – GREATER CHINA
WINNER
Stephenson Harwood
MANAGEMENT CONSULTANCY – GREATER CHINA
WINNER
London and Capital Asia
PRIVATE CLIENT CATEGORIES – SOUTH-EAST ASIA
LEGAL TEAM – SOUTH-EAST ASIA
WINNER
Baker McKenzie Wong & Leow
TAX/ACCOUNTANCY TEAM – SOUTH-EAST ASIA
WINNER
BDO
INDEPENDENT TRUST OR FIDUCIARY COMPANY – SOUTH-EAST ASIA
WINNER
Trident Trust
ESTATE PLANNING TEAM – SOUTH-EAST ASIA
WINNER
Withers KhatterWong
INVESTMENT MANAGEMENT CATEGORIES – SOUTH-EAST ASIA
INDEPENDENT WEALTH MANAGER - SOUTH-EAST ASIA
WINNER
Golden Equator Wealth - Winner
Taurus Wealth Advisors – Highly Commended
FUND MANAGER – SOUTH-EAST ASIA
WINNER
Ensemble Capital
EXTERNAL ASSET MANAGEMENT PLATFORM AND OFFERING – SOUTH-EAST ASIA
WINNER
EFG Bank AG
BEST ASSET MANAGEMENT FIRM SERVING FAMILY OFFICES AND PRIVATE BANKS - SOUTH-EAST ASIA
WINNER
Milltrust International Group
ALTERNATIVE INVESTMENT MANAGER – SOUTH-EAST ASIA
WINNER
UOB Alternative Investment Management
FX SOLUTION PROVIDER – SOUTH EAST ASIA
WINNER
Indosuez Wealth Management
INVESTMENT MANAGEMENT CATEGORIES – GREATER CHINA
INDEPENDENT WEALTH MANAGER – GREATER CHINA
WINNER
Raffles Family Office
FX SOLUTION PROVIDER – GREATER CHINA
WINNER
Refinitiv
SPECIAL WEALTH MANAGEMENT CATEGORIES
INTERNATIONAL FINANCE CENTRE
WINNER
Jersey
WEALTH PLANNING TEAM
WINNER
HSBC Private Banking
PHILANTHROPY OFFERING/ INITIATIVE OF THE YEAR
WINNER
BNP Paribas Wealth Management
MOST PROMISING NEW ENTRANT
WINNER
LGT Private Banking Asia
BEST M&A ADVISOR
WINNER
Appleby
EXCELLENCE IN SERVICING NORTH AMERICAN CLIENTS (SUPPORTED BY FAMILY WEALTH REPORT)
WINNER
Stephenson Harwood
PRIVATE BANKING CATEGORIES – SOUTH-EAST ASIA
BEST DOMESTIC PRIVATE BANKING SERVICES - INDIA
WINNER
Waterfield Financial and Investment Advisors
BEST INDIA-BASED TECHNOLOGY FIRM
WINNER
Valuefy
BEST PRIVATE BANK FOR FAMILY GOVERNANCE SERVICES IN SEA
WINNER
LGT Private Banking Asia
NRI OFFERING
WINNER
Credit Suisse
PRIVATE BANK – CUSTOMER FACING DIGITAL CAPABILITIES
WINNER
BNP Paribas Wealth Management
PRIVATE BANK – BEST CREDIT PROVIDER
WINNER
BNP Paribas Wealth Management
BEST PRIVATE BANK – INVESTMENT MANAGEMENT PLATFORM
WINNER
EFG Bank AG
BEST PRIVATE BANK – CLIENT SERVICE
WINNER
Bordier
BOUTIQUE PRIVATE BANK
WINNER
Union Bancaire Privee

PURE PLAY PRIVATE BANK
WINNER
Lombard Odier
UHNW TEAM
WINNER
Citi Private Bank
OVERALL BEST ASIA PRIVATE BANK
WINNER
HSBC Private Banking
LEADERSHIP CATEGORIES
WOMEN IN WEALTH MANAGEMENT (COMPANY CONTRIBUTION)
WINNER
Waterfield Financial and Investment Advisors
WOMEN IN WEALTH MANAGEMENT (INDIVIDUAL CONTRIBUTION)
WINNER
Waterfield Financial and Investment Advisors – Sadaf Behbahany
OUTSTANDING CONTRIBUTION TO WEALTH MANAGEMENT THOUGHT LEADERSHIP (COMPANY)
WINNER
Herbert Smith Freehills
OUTSTANDING CONTRIBUTION TO WEALTH MANAGEMENT THOUGHT LEADERSHIP (INDIVIDUAL)
WINNER
Crossinvest – Rohit Bhuta
LEADING INDIVIDUAL (ADVISOR)
WINNER
BDO – Kylie Luo
LEADING INDIVIDUAL (BANKER)
WINNER
Indosuez Wealth Management – Pierre Masclet
LIFETIME ACHIEVEMENT
Balakrishnan Kunnambath
Credit Suisse