New Products
Julius Baer's Thailand JV Launches, Targets Wealth Management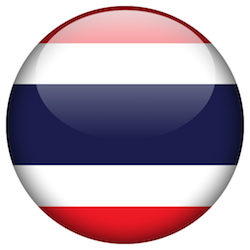 The move is part of a trend of wealth management firms and banks targeting the country's HNW sector.
Julius Baer is forming a joint venture with Siam Commercial Bank to develop operations in Thailand, highlighting continued private banking expansion by firms in the Southeast Asian nation.
SCB-Julius Baer Securities Co, as the JV is called, today announced that it has received licences to operate. The joint venture will " focus on bringing best-in-class global wealth management capabilities to clients", the organisation said.
The banks said that more than 50 people have been hired to run the JV.
Jiralawan Tangitvet joins as chief executive to lead SCB Julius Baer. Prior to this, she was managing director of Kasikorn Securities.
The move follows Liechtenstein-based LGT's move in early March to create a Thai business, called LGT Securities (Thailand) Limited. Some firms have been in the country for some time, such as Credit Suisse, which recently named a new Thailand CEO. Thailand's overall wealth market is estimated to be around $300 billion, with a rapidly growing population of high net worth individuals of approximately 30,000, according to the BCG Global Wealth Report 2017.
The move also shows Swiss banks among those tying the knot with Asian partners. As reported last year, the Swiss Bankers Association said the shrinking number of Swiss banks should consider teaming up with other firms to expand in Asia with its rising number of millionaires.
"We endeavour to serve the sophisticated Thailand-based clients with our global wealth management platform for substantial growth and positive returns," Dr Arak Sutivong, President, The Siam Commercial Bank, said.
"In addition, over 50 relationship managers, investment specialists and support functions staff have been hired. They have been receiving comprehensive training and development, enabling them to serve clients' long-term wealth management requirements," Dr Sutivong said.
"Our training programme is tailored to equip relationship managers with key skills to meet the evolving financial needs of clients in Thailand," Christian Cappelli, market head Emerging Asia, Julius Baer, said.
The idea of Asian tie-ups with local players has been in evidence for some time. In August 2018 Lombard Odier (Singapore) Ltd, part of the Geneva-based Swiss bank, worked with Mizuho Securities (Singapore) to offer investment solutions and wealth management expertise in Asia. Lombard Odier announced strategic partnerships with UnionBank in the Philippines in August 2016, Kasikornbank in Thailand in December 2014 and most recently, Bank Mandiri in Indonesia in April this year. Julius Baer and Nomura recently announced a strategic partnership, with the Japanese financial services group taking a 40 per cent shareholding in Julius Baer Wealth Management Ltd. This enables the Swiss group to open up JBWM's bespoke discretionary mandate services to wealthy Nomura clients in Japan. .