Nomura Smiles On India's Economy
Editorial Staff, 26 March 2019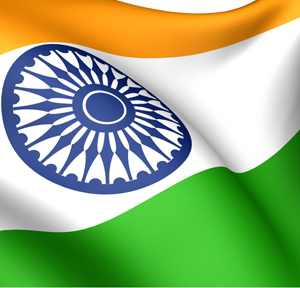 India has under-performed against other Asia ex-Japan countries in recent weeks but there are reasons to be positive about the country in the longer term, the Japanese firm argues.
India's economy and markets have trailed behind certain other Asian markets since the start of 2019, having already been weighed by emerging market troubles last year. Indian national elections this year are making investors fret. However, Japanese financial powerhouse Nomura is upbeat about the country.

India suffered a 1.9 per cent loss (measured in dollars) on the MSCI India NR Index in the first two months of 2019 and lagged the wider Asia (excluding Japan) market by about 12 per cent.

Political uncertainties have made investors nervous, with opinion polls suggesting that the incumbent party BJP, led by Narenda Modi, cannot bank on a decisive re-election.

"Opinion polls suggest that although the incumbent party BJP, with Mr Modi as the leader, remains the front runner, it is losing momentum and could struggle to pass the simple majority mark, even with the support of its coalition partners," Min Feng, senior investment specialist, Nomura Asset Management Europe (Germany), said in a note about the country.

"If the opposition party INC-led coalition wins, it could cause some short-term volatility rather than long-term risk on the economy. In the eventuality of the worst-case scenario that India has a messy coalition at the helm, it could cause risks for the economy as well. While we do expect noise and volatility to increase in short term, our base case scenario remains a BJP-led government, which is positive for mid- to long-term economy and market in India. Also the recent conflict between India and Pakistan would not result in significant escalations in our view," Min Feng continued.

Favoured
"India remains one of our favoured countries in Asia. First of all, corporate earnings in India continue to show improvement progressively. Companies expect positive revenue traction and with some easing of costs they could see double-digit earnings growth which is expected to be the highest in Asia region," the specialist said.

"Furthermore, different from last year when India faced lots of macro headwinds, macro-economic backdrop has improved. Oil price has corrected thus the pressure on current account deficit as well as inflation in India have eased. And this has reduced risk on further weakness of Indian Rupee too. Thus, after raising interest rates two times last year, central bank of India has changed policy stance and started to cut interest in February 2019. All these changes are positive for both economy and equity market in India. Last but not least, Indian market is relatively less impacted from trade conflict between the US and China," Min Feng added.