New Office
LGT Officially Opens For Business In Bangkok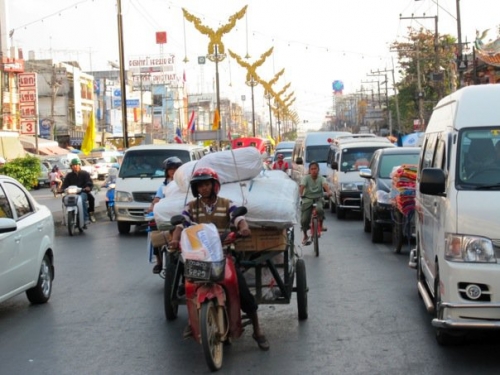 LGT is open for business from its new Bangkok offices, the Liechtenstein-based private bank has announced.
Liechtenstein-based private banking group LGT has officially opened its office in Bangkok, with the new operation called LGT Securities (Thailand) Limited. (To see a previous story about its Thai strategy, see here.)

The opening ceremony was held earlier this week in the Pathum Wan District. The office will provide investment and wealth management services to the bank's clients across Thailand, complementing LGT's existing private banking operations in Hong Kong and Singapore.

Present at the opening were Ekkapob Makeguljai, CEO of LGT Securities (Thailand) Limited, Karn Karuhadej, managing director and member of the executive board Asia LGT Bank, H S H Prince Philipp von und zu Liechtenstein, LGT's chairman, H S H Prince Hubertus Alois von und zu Liechtenstein, board member, as well as Dr Henri Leimer, LGT Private Banking Asia's CEO.

The move highlights how while some European private banks have retreated from Asia (Barclays, ABN AMRO, Societe Generale, Banque Internationale a Luxembourg), others believe their offerings can earn a profit. LGT recently scooped an award from this publication at the WealthBriefingAsia Greater China Awards 2019 programme.

LGT oversaw SFr206.0 billion ($207.5 billion) for wealthy private individuals and institutional clients at the end of June, and its operations are in Europe, Asia, the Americas and the Middle East.
The group, owned by the Princely House of Liechtenstein, is not the first European asset manager to capitalise on Thailand's growing prosperity. Credit Suisse was the first global bank to launch international wealth management services from Bangkok in May 2016 under Credit Suisse Securities Thailand. Julius Baer and Siam Commercial Bank, a Thailand-based group, followed suit last year signing JV agreements to break into the Thai market, which is estimated to be worth around $300 billion, with a high net worth clientele in the region of 30,000 and growing rapidly, according to the latest BCG Global Wealth Report.
Despite worries that Asian markets are stalling, led by a far more gloomy picture on China, Thailand and a few others in the region, notably Bangladesh, have been bucking that trend. CB Asset Management Co, the nation's biggest private money manager, added its voice to Morgan Stanley's recently by delivering upbeat sentiment.