New Office
DBS Widens India Market Footprint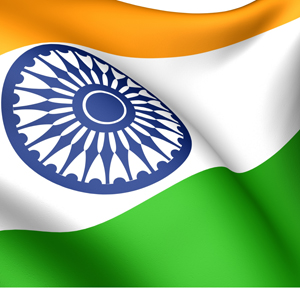 The wholly-owned subsidiary entity is called DBS Bank India Limited.
Singapore-headquartered DBS Bank has officially unveiled it is launching its India-incorporated subsidiary, aiming to ramp up its offerings in the country having already been present there for 25 years.

The wholly-owned subsidiary entity is called DBS Bank India Limited, DBS said in a statement yesterday. DBIL intends to establish over 100 customer touchpoints – a combination of branches and kiosks – across 25 cities in the next 12-18 months.

The DBS statement did not state whether any of the expanded business operations covered mass-affluent or high net worth clients. WealthBriefingAsia has contacted the bank to clarify details. It may update in due course.

The bank set up a representative office in India in 1994 and opened its first bank branch in 1995. It operates in 12 cities: Delhi, Mumbai, Bengaluru, Chennai, Kolkata, Pune, Nashik, Surat, Kolhapur, Salem, Cuddalore and Moradabad.

The DBIL entity means the bank will "accelerate its growth plans, expand its operations and build greater scale" in India. The mixture of digital and physical presence will serve large firms, small- and medium-sized enterprises, and individuals.

In March, DBIL will open nine new branches and extend its reach to Hyderabad, Ahmedabad, Coimbatore, Vadodara, Indore and Ludhiana. In addition, it will expand within cities where it is already present in, opening branches in Andheri in Mumbai, as well as Gurugram and Noida in the National Capital Region. It will also open five branches in unbanked rural centres.

"As an Asian bank, it is imperative that we take a long-term view of the region. We believe it is important to continue investing in Asia's two biggest markets – China and India," Piyush Gupta, group chief executive of DBS said.

DBS is not the only bank based out of Singapore to be ramping up its Indian business. A few days ago, Bank of Singapore, which has opened offices in Dubai and pushed into Luxembourg and London, partnered with the country's Edelweiss Group, a private bank. Edelweiss, which has $14.4 billion of assets under management, has signed a memorandum of understanding with BoS to create a strategic partnership. Clients will be able to get products on the platforms of both firms, BoS said in a statement yesterday. BoS said that its non-resident Indian clients will benefit from the arrangement.