EXCLUSIVE: Winners Of The WealthBriefingAsia Greater China Awards 2019
Tom Burroughes, Group Editor, Hong Kong, 1 March 2019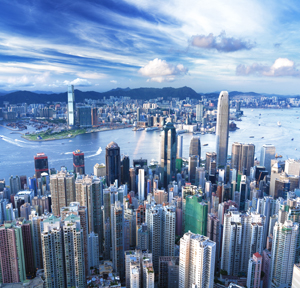 Winners gathered at the Hong Kong Bankers Club last night to honour winners of these important awards for the Greater China region.
Outstanding individuals and firms were honoured at the Hong Kong Bankers Club yesterday evening for the WealthBriefingAsia Greater China Awards 2019, an event that drew practitioners across the different disciplines and segments of the region's wealth industry. Further details about the awards programme can be seen here.
WealthBriefingAsia interviewed a number of the winning firms and a set of video clips will be published here in due course. Once again, the team at WealthBriefingAsia congratulate last night's winners.
HK DOMESTIC PRIVATE BANK
HSBC Private Banking
HK INTERNATIONAL PRIVATE BANK
BNP Paribas Wealth Management
TAIWAN MARKET PRIVATE BANK
Indosuez Wealth Management
PHILIPPIINES MARKET PRIVATE BANK
BDO Private Bank
PURE PLAY BOUTIQUE PRIVATE BANK
Union Bancaire Privee
CREDIT PROVIDER
BNP Paribas Wealth Management
EAM/FIM SERVICE PROVIDER
Bank of Singapore
WEALTH PLANNING TEAM
BMO Private Bank
ALTERNATIVES PROVIDER
HSBC Private Banking
NRI OFFERING BY A PRIVATE BANK
Credit Suisse
PHILANTHROPY SERVICES
BNP Paribas Wealth Management
SRI OFFERING
BNP Paribas Wealth Management
DISCRETIONARY PORTFOLIO MANAGEMENT OFFERING
HSBC Private Banking
FAMILY OFFICE SERVICES PROVIDER
London and Capital Asia
PRIVATE EQUITY PROVIDER
Citi Private Bank
IMPACT INVESTING
BNP Paribas Wealth Management
BEST PRIVATE BANK FOR FAMIILY GOVERNANCE SERVICES IN GREATER CHINA
LGT Private Banking Asia
CLIENT EXPERIENCE
Citi Private Bank
EXCELLENCE IN SERVICING NORTH AMERICAN CLIENTS (supported by Family Wealth Report)
BNY Mellon Wealth Management
OVERALL REGIONAL PRIVATE BANK
Citi Private Bank
OUTSTANDING INDIVIDUAL
Derrick Tan
Bank of Singapore
LIFETIME ACHIEVEMENT
Antoine Candiotti
Indosuez Wealth Management