Under-Fire NAB Frowns On Commission's Criticism
Tom Burroughes, Group Editor , 6 February 2019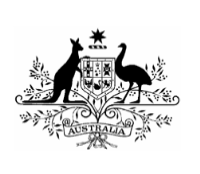 The CEO and chairman of NAB have clashed with the Royal Commission's head after the latter singled out the bank for its conduct.
National Australia Bank, one of several lenders in Australia to have been hit by compliance failings that have rocked the country's financial sector, has hit back at a Royal Commission's criticism.

The bank's chief executive Andrew Thorburn and chairman Ken Henry responded yesterday to the final report ("Volume 1") of the Royal Commission into Misconduct in the Banking, Superannuation and Financial Services Industry. The 530-page report, written by Kenneth Hayne, commissioner, said that NAB may not have learned lessons from the scandals. The Commission was established more than a year ago to probe the sector. It recommends 76 actions by banks, regulators and policymakers, including tightening regulatory controls.

The public inquiry has heard that NAB's wealth management arm had charged hundreds of thousands of retirees for financial advice they never received. Around 300 NAB staff have been fired or have left the company as a result of internal investigations into wrongdoing.

The country's major banks (NAB, Westpac, Australia & New Zealand Banking Group and Commonwealth Bank of Australia), have all been put under the spotlight.

Commissioner Hayne reserved particular criticism for NAB: "NAB also stands apart from the other three major banks. Having heard from both the CEO, Mr Thorburn, and the Chair, Dr Henry, I am not as confident as I would wish to be that the lessons of the past have been learned."

"More particularly, I was not persuaded that NAB is willing to accept the necessary responsibility for deciding, for itself, what is the right thing to do, and then having its staff act accordingly. I thought it telling that Dr Henry seemed unwilling to accept any criticism of how the board had dealt with some issues. I thought it telling that Mr Thorburn treated all issues of fees for no service as nothing more than carelessness combined with system deficiencies when the total amount to be repaid by NAB and NULIS on this account is likely to be more than A$100 million."

"Overall, my fear - that there may be a wide gap between the public face NAB seeks to show and what it does in practice – remains," the Commissioner said.

Thorburn responded by saying that the comment "does not reflect who I am or how I am leading, nor the change that is occurring inside our bank. While we have made mistakes, I believe there is a lot of evidence that we are making sustainable and serious change to once again regain the trust of all our customers".

NAB has seen its share price suffer, even allowing for more broad-based drops in global equity markets last year.
Share price performance over 12 months (figures in Australian dollars.)

Source: www.marketindex.com
Sales culture
Commissioner Hayne said that conduct shortcomings at banks and other financial groups were, "in almost every case" driven by individuals' pursuit of gain and by how "advisors became sellers". The commission-driven sales culture had bred poor conduct, he said.

"Misconduct will be deterred only if entities believe that misconduct will be detected, denounced and justly punished. Misconduct, especially misconduct that yields profit, is not deterred by requiring those who are found to have done wrong to do no more than pay compensation. And wrongdoing is not denounced by issuing a media release."

Yesterday, the Australian government said that it accepts the recommendation for a compensation scheme of last resort to protect customers.

Many of the 76 recommendations apply to how mortgage advice is provided, loans to small- and medium-sized enterprises; loans relating to agricultural land, and insurance, savings and retail banking products pitched at the mass market. The Commission also called for new procedures to deal with advisors if misconduct is suspected and remove conflicts of interest; banning unsolicited – aka "hawking" – of retirement account products. The body also proposes measures so that compensation fits with the best interests of customers.

The Commission also recommended that the Australian Securities and Investments Commission, and Australian Prudential Regulation Authority – two of the country's main financial watchdogs – be brought under additional external scrutiny.