Summary Of Asia-Pacific Executive Moves - October 2018
Editorial Staff, 29 November 2018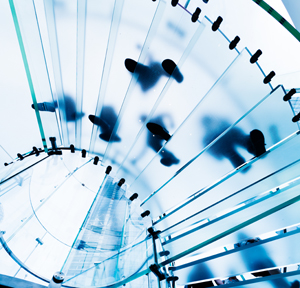 The latest summary of executive moves in the Asia-Pacific region.
October was a fairly brisk month in the wealth management jobs market and the editors noted that this was a particularly busy one for HSBC, which made a number of high-level appointments and changes during the month. Australian banks continue to freshen up their senior management in the wake of the various scandals and problems hitting the country's financial sector in recent months.

Barings appointed Mandy Lui to manage wealth and retail distribution for China and Southeast Asia. Lui joined from BNP Paribas Asset Management, where she led wholesale distribution for China, Hong Kong and Singapore. Before this, she held positions at Russell Investments and Schroder Investment Management (Hong Kong) Ltd. She remains in Hong Kong and reports to the group's wider regional head Jon Millin.

Julius Baer named executive board member Philipp Rickenbacher as the head of intermediaries and global custody, a new unit concentrating on serving external asset managers and independent financial advisors, an area already considered an important hunting ground for banks. Nicolas de Skowronski succeeded Rickenbacher as head of advisory solutions and became a member of the Swiss bank's executive board. A Julius Baer figure since 2004, Rickenbacher held various senior leadership roles, including the responsibility for the structured products area. In 2016 he was appointed to the bank's executive board and to his current role as head of advisory solutions.

Eastspring Investments, the Asian investment management arm of London-based Prudential, hired Michelle Qi as chief investment officer for China, a newly-created role. Qi is responsible for the growth and development of Eastspring's onshore equities investment offering in China. She is based in Shanghai and reports jointly to Virginie Maisonneuve, Eastspring's CIO and Michael Lu, general manager for China. She was previously a senior fund manager at Bank of Communications Schroder Fund Management and has also held Shanghai-based roles at ING Barings Securities.

Asset management firm DWS Group appointed Asoka Woehrmann as chief executive. At the same time, DWS' parent group Deutsche Bank apointed Woehrmann as a senior group director for its asset management business. Woehrmann assumed tasks previously performed by Nicolas Moreau, who left his role as managing director of DWS Group. Woehrmann has spent many years in a variety of global leadership roles at the Frankfurt- based asset manager. Until 2015, he was global chief investment officer responsible for the entire fund management platform. Woehrmann moved from DWS Group to Deutsche Bank's private and commercial bank (PCB) that year to head the private clients business in Germany.

UBS appointed Edmund Koh as president of UBS Asia-Pacific and to join the executive board. This followed Kathy Shih's decision to retire after 32 years at UBS. Koh was head of wealth management APAC and country head Singapore. He has worked for more than 30 years in senior roles in financial services. He joined UBS in 2012 from Taiwan-based Ta Chong Bank. After joining UBS in 1987 from Citibank as a client advisor in Hong Kong, Shih held various leadership positions in wealth management in APAC.

The Labuan Financial Services Authority, an independent financial centre off eastern Malaysia, appointed Datuk Oh Chong Peng as the new chairman. The previous chairman was Tan Sri Muhammad bin Ibrahim. Datuk Oh is the non-executive director of British American Tobacco (Malaysia) Berhad, Malayan Flour Mills Berhad, Dialog Group Berhad, Kumpulan Europlus Berhad, PUC Berhad and a trustee of UTAR Education Foundation. He was Chairman of the Alliance Financial Group until his retirement from its board last year.

Fulcrum Asset Management appointed Akio Ohtsuka as senior advisor to provide Fulcrum with insight into the Japanese asset management sector. He was executive advisor of Sumitomo Mitsui Trust Bank. Ohtsuka has worked in many of the most senior roles at Sumitomo Trust & Banking since joining the firm in April 1976 and latterly, Sumitomo Mitsui Trust Bank Ltd.

Indosuez Wealth Management, the global wealth management brand of Crédit Agricole Group, appointed Shirley Lau as head of structured products in Asia. Based in Hong Kong, Lau leads the structured products teams in Hong Kong and Singapore to develop and expand Indosuez Wealth Management's structured products and OTC derivatives platform in different asset classes.

Lau's banking career spans over two decades, most of which were in private and investment banking. She was most recently with ABN AMRO Private Banking as head of special product. She has also held management roles at NATIXIS ASIA and BBVA.

Australia and New Zealand Banking Group appointed Mitchell Mason as its Japan chief executive, reporting to Farhan Faruqui, group executive for the bank's international arm. Mason, who is based in Tokyo, brings 18 years of banking experience to ANZ, having worked previously at Bank of America Merrill Lynch and Deutsche Bank.

JP Morgan Asset Management appointed Dan Watkins as chief executive of Asia-Pacific. Watkins replaced Michael Falcon, who left the firm to pursue other opportunities. Watkins, who reports to George Gatch, CEO of JP Morgan Asset Management's global funds and global institutional businesses, relocated from London to Hong Kong in late 2018. His successor will be named in due course.

Watkins has more than 20 years of experience with JPMAM and served most recently as global head of client services as well as deputy CEO of JPMAM Europe.

HSBC Private Banking appointed Virginia Devereux Wong as regional head of funds and exchange-traded funds based in Hong Kong, and Stacey Wong as funds and ETFs specialist based in Singapore. Devereux Wong has over 30 years of experience in the wealth and asset management industry. She joined HSBC from Aberdeen Standard Investments, where she was head of the Asia wholesale business. She previously worked at Goldman Sachs Asset Management (GSAM), SEI Investments, and Citibank. Wong joined HSBC from Citibank, where she was a member of the wealth management mutual funds team in charge of fund selection and product management.

HSBC Bank (Singapore) appointed Mukhtar Hussain as its director and chairman. In addition to being HSBC Bank (Singapore's) chairman, Hussain is head of belt and road initiative (BRI) for HSBC Asia-Pacific. Prior to this appointment in April 2018, he was chief executive for HSBC's businesses in Malaysia – a position he held had since 2009. Hussain first joined HSBC in 1982 and, during his 36 years with HSBC, has worked in a number of businesses and geographies including the UK, the Middle East and North Africa.

French banking group Societe Generale appointed Hugues de La Marnierre as chief executive of Societe Generale China and Pierre-Yves Bonnet as group country head for China. Based in Beijing, De la Marnierre reports to Bonnet. De la Marnierre had been group country head for Societe Generale in Switzerland since July 2016, a position he held in addition to the previous role as CEO of SG Zurich, which was from September 2013. During a transition period, Bonnet was acting CEO of Societe Generale China. In his new role, De la Marnierre focuses on the management and the development of corporate and investment banking activities of Societe Generale in China.

Bonnet replaced Marion-Bouchacourt. He chairs the board of directors of Societe Generale China and, in addition to governance topics, oversees the group's activities in China. Based in Beijing, Bonnet reports to Hikaru Ogata, CEO for Societe Generale in Asia-Pacific. Bonnet was appointed global head of financial institutions group in April 2012 and formerly had been global head of strategic and acquisition finance since 2008.

Commonwealth Bank of Australia appointed Alan Docherty as chief financial officer. Docherty has been acting CFO since May 2018; before that, he was CFO of the institutional banking and markets division and held senior roles in group finance, group treasury and in the business and private bank. Prior to joining CBA, Docherty worked in PwC's financial services practice in the UK and with Arthur Andersen and EY in Sydney.

JP Morgan Asset Management (JPMAM) appointed Prema Basoor to join its Australian distribution team. Basoor joined as an executive director, institutional client advisor, based in Melbourne and will report to Rachel Farrell, chief executive of Australia asset management, JPMAM. Prior to JP Morgan, she was a director of the Australian institutional team at BlackRock for five years.

Northern Trust Asset Management appointed Scott Bennett as head of quantitative research for Australia, New Zealand and the Pacific islands, a newly-created role. Bennett is based in Northern Trust's Melbourne office, and reports to Bert Rebelo, head of Northern Trust Asset Management for Australia and New Zealand. Prior to joining Northern Trust Asset Management, Bennett spent 14 years at global asset manager Russell Investments, where he was a director of equity strategy and research.

Citi Private Bank appointed Sally Yeh as global market manager for Taiwan. Based in Hong Kong, Yeh reports to Rudolf Hitsch, Citi Private Bank's North Asia head. As global market manager for Taiwan, Yeu is responsible for growing Citi Private Bank's business with ultra-high net worth individuals from Taiwan, and managing teams based in Hong Kong and Singapore. She joined from UBS, where she most recently led a team of offshore bankers working with entrepreneurs from Taiwan. She has over 20 years of experience in various financial fields focused on the needs of business owners and investors from Taiwan.

Yeh started her career in Taiwan in asset management, before moving on to work in investment banking for eight years. In 2009, Sally joined UBS as a private banker based in Hong Kong and covered the bank's UHNW segment.

HSBC appointed Graham FitzGerald as president and chief executive for HSBC Philippines, subject to regulatory approval. FitzGerald replaced Wick Veloso, who left to pursue other interests. The new CEO, who joined HSBC UK in 2004, had been the senior executive of international, a unit overseeing more than 10 of the group's network markets in Asia.

Eastspring Investments made two appointments to join its Multi Asset Solutions team. Jason Hepner joined as a director – senior portfolio manager, and Mary Nicola was appointed director - G10 foreign exchange and Asian fixed income strategist. Both report to Colin Graham who joined Eastspring as chief investment officer for multi-asset solutions in January this year. Most recently, Hepner worked with Standard Life Investments (now Standard Life Aberdeen), having joined the firm in 1997. Nicola comes from Aviva Investors in Singapore. She has also worked at Standard Chartered Bank in Dubai and Hong Kong, and BNP Paribas in New York.

M&G Investments named two investment directors from its London headquarters to join the Asia team. Ajay Patel joined the Hong Kong office and continued his role as an investment director with the private funds investments team whose portfolio is currently invested across Europe, Asia, Australia and Latin America. Pierre Chartres joined the Singapore office as an investment director and will continue to work with M&G's Retail Fixed Interest team in London.

Allfunds, a firm that provides intermediation and investment services to banks and other financial players, named a new team in Singapore, who are moving into new offices to handle expansion.
The firm appointed Oliver Stewart-Malir as Asian chief operating officer; Vinita Badlani, as head of the funds group for Asia, and Edwin Tan as new head for client services in Asia. The trio will be based in Singapore. Tan and Stewart-Malir report to Alexis Fosler, regional manager for Asia at Allfunds, and Badlani reports to Borja Largo, global head of funds groups at the company.

Stewart-Malir previously spent 13 years at Goldman Sachs, based in Singapore, Tokyo, New York and London. During his time at the US firm, his leadership roles included being Asia-Pacific head of liquidity and collateral operations, and head of Asia for derivative projects.

Badlani was previously a senior figure at Navigator, an investment platform managed by Aviva and, before that, Badlani worked at Citibank and co-founded and managed RDJ Investment Group.
Tan has 16 years of financial services experience, including client relationship and fund services roles, and will join from Citco Fund Services. Prior to that, Tan worked at State Street Bank and Trust and UBS.
Australian firm NAB appointed Suzana Ristevski as executive general manager of marketing and customer experience. The firm combined marketing and customer experience teams to help drive a single customer experience strategy. Ristevski first joined NAB in January 2017 as general manager of business bank marketing and customer strategy, and has been acting executive general manager of marketing since July 2018. Prior to joining NAB, Ristevski worked in various marketing and product leadership roles at GE, Optus Telecommunications, Medical Benefits Private Health Insurance Fund and 20th Century Fox in London.

State Street appointed Qi Wang as Asia-Pacific head of research. Wang is responsible for developing and expanding State Street Associates' regional research capabilities and investable indices. Based in Singapore, Wang reports to Singapore-based Dan Gerard, head of innovation and advisory solutions, APAC, State Street Global Exchange, and Boston-based Will Kinlaw, global head of State Street Associates. Wang joined from EDHEC Infra, where she was head of risk modeling, leading the development of risk and portfolio construction models. Prior to that, Wang was a quantitative analyst at JP Morgan and a senior risk analyst at Standard Chartered.

International law firm Withers bolstered its Asia practice by hiring two new teams led by six partners specialising in real estate and funds for its Tokyo and Hong Kong offices.

Funds team
Funds partners, Koji Yamamoto and Omori Yoshiyuki are based in Withers' Tokyo office. Yamamoto has experience of advising clients in investment funds and investment management. Yoshiyuki has advised on domestic and foreign financial investment institutions, investment funds, and on Japanese securities regulations for over 10 years.

Both of them joined from Deloitte along with their team members Rie Nitta (counsel), Wataru Sasaki (associate) and Noriko Narahara and Hirokazu Miyamoto (paralegals).
Junko Shiokawa (partner), who joined Withers from Harneys, works from the firm's Hong Kong and Tokyo offices. She has experience of acting as lead counsel for Japanese and other Asian financial institutions and investment managers in the structuring and formation of various types of funds, including private equity and hedge funds. She is joined by May Ng-Quinn (paralegal) from Harneys.

Real estate team
The real estate team is led by partners Gerald Fujii, Naoki Ueyama and Steven Wheeler. Fujii joined the firm from White & Case's Tokyo office. Ueyama joined the firm from Masuda & Partners and has experience in advising Japanese banks and financial institutions. Wheeler joined from Kaynex and will focus on property M&A and financing transactions.

HSBC Private Banking added a number of members to its investment services and product solutions group in the Asia-Pacific region.
The appointees:
- Virginia Devereux Wong was made regional head of funds and ETFs, HSBC Private Banking, Asia;
- Adam Lau was appointed regional head of equities and structured products, HSBC Private Banking, Asia;
- Jeffrey Yap was named regional head of fixed income, currencies and commodities, HSBC Private Banking, Asia;
- Michael Chow is made regional head of advisory and sales management, HSBC Private Banking, Asia; and Yahong Wu was appointed ultra-high net worth solutions specialist, HSBC Private Banking, Asia.

Lombard International, a wealth planning solutions firm for high net worth individuals and institutions, appointed Shaun Chang to the new role of sales director and deputy chief executive of Asia. Chang is responsible for planning and implementing business development activities across existing and new markets in Asia. He works with Tammy Lu Tsui, chief executive of Lombard International Asia. Chang joined from Charles Monat Associates, where he was an executive director leading a team of sales consultants covering the Greater China market. He has over 20 years of banking and insurance sales experience, having worked for Standard Chartered Bank, Citibank, Credit Suisse and Willis Towers Watson.