Art
Managing the Family Art Collection As A Business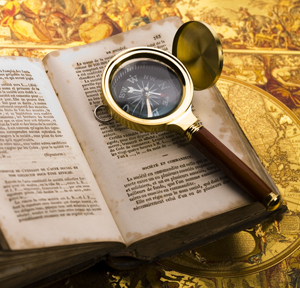 An art and investment expert argues that just like a family business, every family art collection needs management both for itself and in order to share it with the outside world.
An occasional commentator for this publication on the intersection of wealth management and fine art is Randall Willette, founder and managing director of Fine Art Wealth Management. In this article, Randall considers the family dimension to managing art collections – a multi-sided issue, to be sure. The editors of this news service are pleased to share these insights from an expert; but do not necessarily endorse all contributors' views and invite responses. Email tom.burroughes@wealthbriefing.com
Managing a portfolio of high value works of art is similar to managing a family business. It's a fascinating and complex mixture of advantages and disadvantages, costs and benefits, strengths and weaknesses. Family-owned art collections have many things going for them, they can plan long term and have a strong culture as long as family members are committed. But they can also carry a daunting set of disadvantages as they can be rigid, inward looking and unresponsive to change and sometimes swamped by emotional issues.
This white paper is intended for the steward of a family with significant art holdings. If that is you, then whether the collection survives your grandchildren has less to do with having the best curatorial team and more to do with your family's personal involvement and their overarching life values and attitudes. Though seemingly obvious, this is a point worth emphasizing. Too often families depart from the core practices and fundamental life outlook that their forbearers relied on to build the collection in the first place. This paper advises families how to avoid this outcome in a number of ways:
1. Illustrates that passive collecting is not enough alone to sustain and secure a legacy for the family art.
2. Assesses why it pays to be a creator of value when it comes to art and outlines the skills and mind-sets necessary to create future generations of value creators.
3. Identifies that driving performance through active management not only captures value, but also brings business savvy to the family's ethos and collection management style.
Value creation: Key to long-term sustainability for a family collection
Every family collection requires a "founder" who takes the initiative and risk to expand, upgrade, and grow the family's art holdings. Your willingness to assume this role through the strategic purchase, ongoing curatorial management and sale of works of art will determine your ability to directly create value and drive performance through active management.
The approach to managing a family collection should not be a static one, rather the founder should pursue multiple strategies designed to produce out-performance. Similar to a private equity manager, the steward of the family art should seek not only to engage in the right transaction at the right time and at the right price, but also to enhance the value of each individual artwork that he or she manages.
This can be done through a variety of curatorial and marketing activities practised by successful collectors and dealers. One such strategy is to enhance the physical condition of the family's art assets. Conservation, restoration and cleaning and even re-framing can add significantly to the attractiveness and sale ability. In addition, an individual work can be enhanced through strategic promotion and exhibition while inclusion in an important show at a respected institution can add significant value. Supporting scholarly research and increasing awareness surrounding a body of work are two other effective ways to add value to the family's art holdings. Finally, a curatorial approach and the acquisition of multiple works into a cohesive collection may result in significantly higher prices than the amount each work might command individually.
Since the age of antiquity individuals of wealth have acquired, traded, and competed over objects of beauty and inspiration. What is new is the preponderance of data that serves to provide art investors with an understanding of the risk/return potential inherent in this alternative asset class. The historical performance that emerges from analysis of this data can be highly attractive for the steward of a family collection.