EDITORIAL ANALYSIS: Asian Financial Sector Pay Isn't Always Surging
Tom Burroughes, Group Editor , 11 October 2018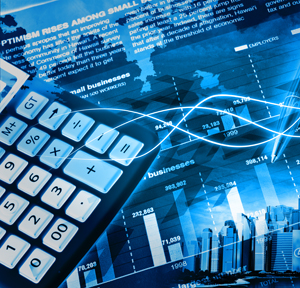 Coverage of Asia's banking and investments sector can give the impression that everyone is enjoying big pay rises, but the picture is more nuanced, with skills shortages and tech having different effects.
While some private bankers might reject the idea that the Asian employment and salaries market is "crazy" – as was the case in a recent report – some figures show that the labour market is warming up while others suggest that fintech innovation weighs on big pay hikes.

International executive search firm Heidrick & Struggles yesterday said that in the Asia-Pacific private capital sector, for example, associates and senior associates logged 15.17 per cent compound annual growth in their compensation; managing directors logged a CAGR of 11.77 per cent – rising from 7.39 per cent a year before. Additionally, 42 per cent of respondents said that their base salary in 2018 rose from a year before and 60 per cent expected it to rise this year.

A few days prior to this, a study by Willis Towers Watson found that salary increases across all business sectors in Asia Pacific saw a "mild rebound" this year for the first time since 2014. Averaging at 5.7 per cent across 17 markets, salary increases are 0.1% higher than the 2017 average of 5.6 per cent. Interestingly, however, the financial services sector lagged behind.

"The sector has been facing headwinds in a continuously evolving business landscape, particularly due to intensifying competition from fintech developments, thereby making firms in this sector to be even more cautious with their overall spending. On average, the 2018 median salary increase in financial services is 0.3 per cent lower than the general industry," the firm said.

In the case of the Robert Walters Salary Survey 2018, to give another example, it found that in China accounting and finance jobs are expected to chalk up salary rises of 10 to 15 per cent. For HR professionals moving jobs, rises could be as much as 20 per cent this year. In Hong Kong, IT-related professionals in financial services could see earnings rise by 20 per cent. For lawyers in private practice, the range is 10-15 per cent for those moving jobs. As for Singapore, a 10-15 per cent salary rise is likely for finance and accounting roles this year.

The lack of a broad-based rise in financial services pay in all cases – with tech arguably putting downward pressure on some roles – points to increased differentiation. With robo-advisors and technologies such as artificial intelligence gaining traction, such divergent trends could continue.

A few weeks ago, perhaps capturing the mood from the movie hit Rich Crazy Asians, some of the salary rises paid to private bankers in Singapore and elsewhere were branded as crazy, although the head of wealth management and consumer banking at Singapore-based DBS, Tan Su Shan, rejected the term.

One trend this publication has seen is of older, experienced private bankers – some of them expats – taking early retirement, or joining external asset managers and the new crop of independent wealth houses, because their old big-bank employers have let them go. The trend has even prompted consultants, such as Steven Seow, to reach out to these senior bankers to help them re-boot their careers.

What appears clear is that sweeping claims about big pay rises in Asian financial services need to be treated with a grain of salt.