EXCLUSIVE: Corporate, Private Client, Funds Firm Makes Top-Level Asia Hire
Tom Burroughes, Group Editor, 9 July 2018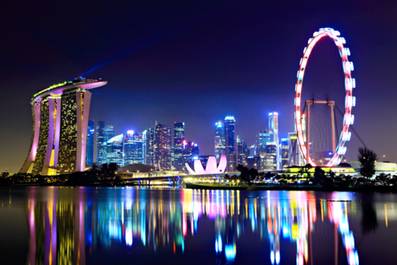 This publication reports exclusively on a senior wealth management industry appointment in Singapore.
Hawksford, the international corporate, private client and funds business which rebranded recently, has named Marcus Hinkley to the team at its Asian private client head, this publication can exclusively report.
Based in Singapore, Hinkley, with 20 years of industry experience, will lead management and development of Hawksford's private client business in Asia, as well as develop client and intermediary relationships. Prior roles have been in the Caribbean, Channel Islands and Asian financial services markets, as well as New Zealand.
"Hawksford was an obvious choice of career for me given its 60 year pedigree in the fiduciary industry, enviable client list and recent willingness to considerably upscale in Asia and Europe," he said.
Hinkley has held legal roles with Harneys in the BVI, and Maples and Calder in the Cayman Islands. He was group partner and head of Collas Crill's Singapore office for six years before moving to Withers KhattarWong in 2016.
Hawksford recently secured a trust licence in Singapore; this publication interviewed the organisation about its growth ambitions.