UBS Initiative For Women Clients Is Launched in Hong Kong
Tom Burroughes, Group Editor , 14 November 2017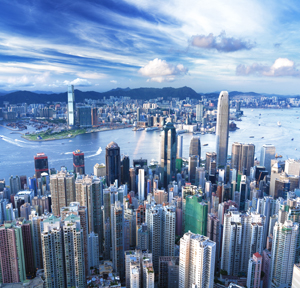 With women increasingly holding significant wealth, there is a need for wealth managers to wake up to this market and make women's concerns more central to doing business, UBS says as it rolls out a programme in another Asian hub.
A UBS programme designed to ensure female clients' views and needs are better served across its business has been officially launched in Hong Kong, following rollouts of the initiative in Singapore and Japan earlier in 2017.

Called UBS Unique and launched in January, the initiative involves a five-year plan on a number of fronts. For example, the programme includes ensuring that women's views are part of the bank's standard processes, and creating a dedicated advisory board for different interests and backgrounds, develop offerings to include more diversity, sustainability and long-term investment opportunities.

The Swiss bank's programme is designed to widen its appeal and client base at a time when there remains controversy over how women, while over half of the world's population and increasingly holders of wealth, are seen as being under-served by parts of the financial services sector. According to the BCG [Boston Consulting Group] Global Wealth 2016 report, for example, only 2 per cent of wealth managers treat and serve women as a distinct group with specific interests. Other research suggests "there is a disconnect between female investors and the industry that should be advising them", UBS said.

The bank put forward other figures to drive its point home, such as data from the Boston Consulting Group's Global Wealth Report 2016, showing that in 2015, women held 30 per cent of the global private wealth, and this is expected to grow by 7 per cent each year. And in Asia, numbers of female billionaires suggest there are no excuses for under-serving this segment. The UBS and PwC Billionaires Report 2015, for example, showed the number of female billionaires globally grew significantly from 22 in 1995 to 145 in 2014. In the past 10 years, Asia's female billionaires have grown by a factor of 8.3, from just three in 2005 to 25 in 2014, versus 2.7 in Europe and 1.7 in the US.

"Research shows that women are not adequately served by wealth managers today and this represents a huge opportunity. As Asia leads the way in wealth creation, many of our Asian female clients have told us that they wish to be served in ways that focus more on family and legacy than pure investment outcomes," Marina Lui, regional market manager, China International, UBS Wealth Management and head of UBS Unique, UBS Wealth Management APAC, said.

"We're making it a business priority to significantly scale up the changes to better serve female clients and are aiming to kick-start long-term change across the financial industry to better serve women," Lui added.

WealthBriefing recently interviewed UBS Unique's global programme architect, Olga Miler, to discuss the firm's plan to increase financial confidence of one million women.