New Office
Value Partners Sets Up Shop In London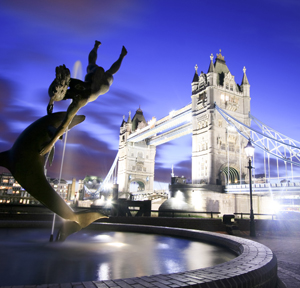 The firm is looking to expand its operations around the world after choosing London as it is European headquarters.
Hong Kong-based asset management firm Value Partners Group has set up a European headquarters in Berkeley Street, London.

The London office is headed by the firm's head of business development for Europe, Middle East and Africa, Hendrik Von Ripperda-Cosyn, Value Partners said in a statement.

Von Ripperda-Cosyn is responsible for spearheading the firm's direct sales and marketing within the EMEA region. He is also responsible for establishing and managing the office as the firm's regional distribution and ex-Asia investment operation.

He was previously head of EMEA distribution at Mirae Asset Global Investments.

The head of the London office is joined by former Metisq Capital senior analyst Martha Reyes, who heads research for Value Partners' global emerging market equity strategy ex-Asia stocks.

The move into London is part of the firm's plans to become an Asian investments expert across the world. In Europe, Value Partners will focus on developing its range of UCITS funds.

"As the largest home-grown asset manager in Hong Kong bridging investment needs between China and the rest of the world, Value Partners aims to become an investment solutions provider to Chinese investors, as well as a China and Asia investments expert to investors around the world," said Dr. AU King Lu, chief executive.

Value Partners is an independent asset management firms, with assets under management of $16.4 billion as of 31 August.