Strategy
Bank Of Singapore's Asia Clients Get Access To Swiss Booking Centre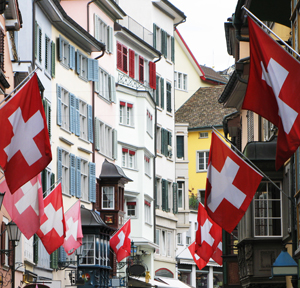 The bank has formed a strategic agreement with Vontobel under which the former bank's Asian clients can, if they wish, book assets via Switzerland.
Bank of Singapore has entered into a strategic cooperation agreement with Vontobel so that the former's Asian ultra-high and high net worth clients can open accounts with Vontobel in Zurich, a move BOS said is a ground-breaking step.
The clients can get access to Vontobel's suite of European financial products and services; they can choose Vontobel or Bank of Singapore to manage their assets booked in Zurich, BoS said in a statement today.
The agreement brings together Bank of Singapore's advisory services expertise for Asian clinets and Vontobel's asset booking services, as well as its range of European financial solutions and services.
The move represents a way for BoS - which is reportedly mulling setting up an office in London - to raise its presents in Europe. The move also highlights how Switzerland, sometimes seen as being under pressure from rival centres such as Singapore, is in fact still highly attractive for certain population groups. BoS, meanwhile, has bulked up its assets under management by more than $13 billion after its purchase, agreed last year, of the Hong Kong and Singapore private banking operations of Barclays, the UK-listed bank.
The BoS/Vontobel agreement adds Zurich to Bank of Singapore's existing booking centres in Singapore and Hong Kong.
Among recent developments, in September last year, Vontobel said its new private banking platform had gone global. Vontobel Mobile Private Banking can be used in any part of the world; the digital platform gives clients access to portfolios and accounts; they also have access to research of the firm's investment banking capability.
Vontobel's asset management arm in August 2016 appointed Naohiko Tabei as executive director, institutional clients and consultant relations, as part of a drive to grow its business in Japan. Based in Hong Kong, Tabei is responsible for managing relationships with financial institutions, consultants and developing new distribution partnerships.