The Year Of The Rooster: Investment Managers' Predictions
Tom Burroughes, Group Editor , 27 January 2017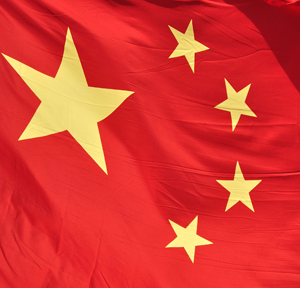 A group of investment managers predict what is on the cards for the Chinese New Year.
On 28 January begins the Chinese New Year, the year of the Rooster. These creatures are seen as trustworthy with a strong sense of timekeeping and responsibility at work, while they are also outspoken and daring. As the world's second-largest economy begins its celebrations, here is a collection of views from fund managers in the investment trusts sector. The opinions are provided by the Association of Investment Companies.

Nicholas Yeo, head of equities, China and Hong Kong, and manager on Aberdeen New Dawn and Aberdeen Asian Smaller Companies investment trusts
External shocks to growth are most likely to come in the form of trade tariffs if US president Donald Trump succumbs to his anti-globalisation instincts. This would curtail Chinese exports in the short term, and have a knock-on effect on bank lending and manufacturing. In the long term, however, it would compel policymakers to accelerate structural reform of outmoded state-owned sectors.

We believe China has the resources and policy tools to guard against financial instability. To preserve growth, we can expect Beijing to step in and stimulate its economy, more likely through infrastructure spending than a return to property stimulus. It's all part and parcel of China's boom-bust transition from an insulated and impoverished nation of farmers to a liberalised and prosperous global powerhouse. For investors it translates into stock market volatility.

China's resolve to achieve economic self-dependence, combined with its increasingly wealthy population, will drive demand for consumer goods, in our view. This is where we are concentrating our search for companies. Consumer areas, be they discretionary or durables, are among the least controlled.

Dale Nicholls, portfolio manager, Fidelity China Special Situations
When I speak to companies in China, Trump and the US is not a major talking point, partly due to the lack of real clarity around policy but also because the companies continue to focus on the significant domestic market opportunities ahead of them. The trust continues to be heavily weighted in companies set to benefit from the growth and development of the domestic consumer as opposed to overseas markets that could become tougher to access. The bigger risk in China in my view remains the growth in credit, and while we have seen signs of this slowing, particularly in the so-called shadow banking area, more progress needs to be made here.

As a stock picker, one of the biggest disappointments under the current regime has been the lack of state-owned enterprise reform. However, the year of the rooster could see some progress here. We have seen some pockets of SOE reform, such as some company management teams having their pay more aligned to shareholder returns. Big wholesale SOE changes have so far eluded us, but there have been signs this could change.

Overall, the portfolio continues to focus mostly on "new" China and invests in areas of the market related to China's modernisation. In the year of the rooster I continue to see significant opportunities and continue to concentrate investments in companies related to consumption and the changing ways people consume.

Roddy Snell, deputy manager, Pacific Horizon Investment Trust
China's growth rate is slowing, but this does not mean the country is on the verge of economic collapse. Amid all the gloomy headlines, it is easy to lose sight of the fact that China is undergoing a planned economic transition from an investment to a consumer and services led economy, which is imperative to securing the long-term success of the country. Yes, there will be casualties from the old economy, in particular the state-owned enterprises that continue to destroy capital and the country's banks that fund their operations, but it would be foolish to dismiss Chinese companies as an investment opportunity outright.
For those with long-term investment horizons able to look beyond the current environment of slower GDP growth, the new consumer-led economy presents investors with a number of the most interesting investment opportunities in the emerging markets universe. There are three core drivers of this consumption story: economic rebalancing; innovation and technology; and, China's world class technology companies. Combined, these are likely to make China one of, if not the, world's best consumption stories.

Howard Wang, manager, JP Morgan Chinese Investment Trust
Investors could potentially see a further tightening of financial conditions in China in response to pressure on the currency, as authorities attempt to buy time for an easing in the US dollar rally. However, when combined with the continued tightening of measures targeted at overheating in the residential property market, China may find itself flirting with a growth slowdown that could reverse the rally in industrial and commodity equities.

However, as long-term bottom-up stock pickers primarily looking for quality growth franchises, we believe "new China" businesses should broadly outperform over longer time periods as interest in industrial old China declines. With improving access to the onshore China markets and what we believe to be the eventual inclusion of A-shares in global indices, the A-share market will increasingly offer the type of companies that reflect the dynamic and growing domestic economies which make up the evolving economic composition of new China.

We are currently invested in the consumer, healthcare, technology/internet and environmental services sectors which we believe will offer the most exciting investment opportunities over the next couple of years. With a new interest rate regime on the horizon, we believe beneficiaries of the reflationary environment have grounds to gain as well.

Ian Hargreaves, manager of Invesco Asia Investment Trust
While China's economy is showing signs of stabilisation, this improvement has been accompanied by continued high levels of credit growth and an over-reliance on investment. Our view is that China's economy can probably manage high debt levels for some years to come, as long as it is funded by domestic savings and not dependent on foreign capital.

However, these trends need to be closely monitored as they are not sustainable. In particular, we are watching trends in the banks' loan to deposit ratios as a key way to gauge the economy's vulnerability to a liquidity shock. In the meantime, we continue to have significant exposure to China, although with a clear preference for exposure to the "new economy" and favourable structural growth trends in domestic consumption.