People Moves
Top-Level Asia Appointments At Indosuez Wealth Management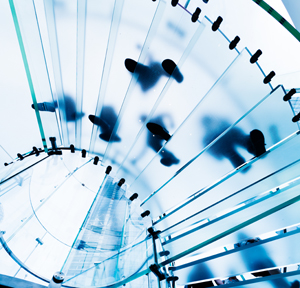 The wealth management firm has appointed a chief executive for wealth management in Asia and a commercial head for the region.
Indosuez Wealth Management has appointed one of its veteran figures, Pierre Masclet, as chief executive for wealth management activities in Asia and as branch manager for Singapore. The organisation has also appointed Sen Sui as commercial head for Asia.
Masclet will work with Antoine Candiotti, CEO in Hong Kong, and Sui. The role that Masclet takes on has not been fully in use for about two years, so he is not directly replacing a predecessor, a spokesperson told this publication.
With 25 years at the group, Masclet joined Banque Indosuez in 1992 as marketing officer and wealth structurer. He became relationship manager in 1995 and spent 10 years in various management roles within the commercial department of Indosuez Wealth Management in France. In 2005, he was named head of marketing, also in charge of overseeing private banking activities with Crédit Agricole Regional Banks. In 2008, he became head of private clients for Indosuez Wealth Management in France. He joined Indosuez Wealth Management in Switzerland in 2012 as head of markets and investment solutions.
Masclet holds a diploma from Paris Ecole Superieure de Commerce, a Master's in business law from Paris II University and a postgraduate degree in international tax from Ecole des Hautes Etudes Commerciales.
Regarding Sui's appointment, he will be responsible for driving and coordinating Indosuez Wealth Management's activities in Asia, partnering with team leaders in Hong Kong and Singapore, who will report directly to him. Sui will be based in the Indosuez Singapore.
Sui started his career in wealth management in Geneva in 2005. In 2007, he became head of markets and investment solutions in Asia, based in Hong Kong. More recently, Sui served as the chief executive of Indosuez Wealth Management in Singapore. Sui graduated with a Master's degree in banking and finance from HEC Lausanne (Switzerland). He also holds degrees from the Chinese University of Hong Kong and the Rensselaer Polytechnic Institute in New York.