Art
GUEST ARTICLE: Designing An Exhibition Space For The Family Art Collection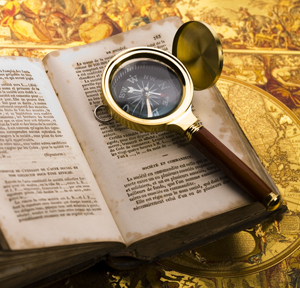 Designing an exhibition space for a family's art collection can be a difficult but rewarding challenge for art lovers with the time and resources. Two experts from the worlds of art investments and architecture examine some of the issues.
As this news service was reminded recently when it assembled art experts and investors to discuss art and financial matters in New York, the area of art investing and collecting is enormously complex but rewarding on a number of levels for those involved in it. A regular writer on such matters, who will be familiar to many readers here, is Randall Willette, founder and managing director of Fine Art Wealth Management. Joining him as author of the following article is Holger Mattes, architect with Erbar Mattes Architects. The article discusses what it sees as the increasing number of wealthy families that are challenging conventional perceptions of public and private exhibition space for their private art collections.
As is always the case, the editors of this publication do not necessarily share all the views expressed but are very pleased to share such expertise with readers and invite responses.
(To see previous articles by Willette, see here and here.)
An increasing number of families are challenging conventional perceptions of public and private space for their private art collections by exploring new relationships between exhibition space, architecture, and art. The phenomenon of art collectors creating an exhibition space to showcase the works they have amassed is not new. However, the past two decades have seen an unprecedented explosion of such spaces. Independent and highly personal, collector museums account for some of the most compelling art-going experiences around the world today.
Equally important, we are seeing works of art displayed in combination with museum scaled residential settings juxtaposing paintings and installations with the family's living spaces. Together with the family, architects have a challenging mission to design an exhibition space that can become a home for the family collection, highlight selected works of art, serve its exposition needs and reserve a space for the collection's future growth. Due to their passionate nature it has often been the case that a collector falls in love with the architectural project as much as they do with the art works themselves.
This white paper examines the relationship between architecture and art to draw some helpful lessons for designing an exhibition space for a family collection.
Motivations for collecting families
A collection without a public viewing space is just a collection and in order to unite these two elements collecting families are now starting to think in a public direction. Private collections open for public viewings have been growing as a result of an increasing large-scale fashion for collecting. They are representing a new type of museum today, subjectively curated by the collector himself.
While there are a number of factors driving the growth of such spaces globally, for many collecting families they simply want their art works to be seen. Apart from the psychological motivations, the decision by a family to create an exhibition space is often prompted by the desire to keep their art works exposed and available.

Collectors must also consider the extent to which they can provide financially for the preservation of their collections. For example, a private museum is not only expensive to build, but requires a large endowment to preserve it for the future. Ultimately, collecting families feel a responsibility towards their art and want it cared for and preserved.
Another consideration is the shape that their exhibition space will take – does the family intend to build a permanent memorial or an evolving institution? Ideally, this should be decided early in the collecting process as it helps define the collection's scope. According to Jan T Letowski in his paper entitled Museum-Making: Transition from Private Collection to Public Museum, any collection could potentially survive as either, but collectors should assess the unique benefits and setbacks of each model. For example, a permanent memorial will serve the purpose of immortalising the founder while allowing the public to experience art as the collector intended.
Making a private art collection public has always had an exceptional social and cultural mission as well as a profound impact on the collector's reputation and social status. Building a private museum can feed the ego of any art collector and making the right choice of an architect is crucial for creating an atmosphere and a legend around the private collection museum.
The dialogue between a collecting family and their architect
A private exhibition space is a life project for a collector with the potential to create a lasting legacy and establish a personal voice beyond the art and architecture world. Designed and positioned in the right way, even a small exhibition space with a frequently changing or permanent quality display can have a major impact.
In a similar way as the best artists keep pushing boundaries in unexpected ways, talented architects will creatively respond to new contexts and design briefs, by applying unique personal design strategies, past experience and research, to propose innovative, surprising solutions. They establish new creative connections to resolve unprecedented architectural tasks. On the other hand, unlike artists, their core occupation is to closely involve and collaborate with clients to share, test and improve these ideas. To embark on an architectural project could be a particularly enriching experience for anyone who already enjoys interacting with artists and wants to find out about the differences in the creative process.
The design of a private exhibition space offers collectors an opportunity to enter a stimulating personal dialogue about relationships between art and architecture. In a collaborative partnership with the architect, and together with other contributing consultants, collectors can enjoy the positive challenges that come with the ambitious creative project to define how their pieces are to be displayed. They can design a unique home for a unique collection, tailored to being sensitive to the needs of the individual work.
A bespoke architectural exhibition space will amplify the beauty, aura, relevance and impact of a collection. The whole character of the space might be shaped by an imaginative daylight and circulation concept, making the building itself an attraction. The relationship between inside and outside will be defined with a landscape designer working alongside the architect, keeping in mind that the external realm may function as an additional exhibition space. Specialist engineers will work with the architect to create spaces appropriate for the particularities of the individual art work, such as weight, light levels, climate control and security.
For the art collector, the architectural design process can inspire new ideas and responses to their collection. Throughout this journey, collectors might gain unexpected insights about their own motivations and how they relate to the evolving architectural project: why, when and what art works are collected, how they will be presented and preserved, where the exhibition space is located, and who and how large the potential audience is. Together, the collector and architect also face the challenge to design for future acquisitions, changing requirements and a growing, probably increasingly precious collection. This may raise questions of permanence versus flexibility.
An art patron might wish to include workspace and accommodation for artists-in-residence or commission site-specific art works. The exhibition space might form part of the living quarters or be completely self-contained. Collectors might want to add a café, restaurant, accommodation, work, event or education spaces, requiring the design team to integrate these different uses into the overall concept.
Through careful analysis of the client brief, the architect will lead and deliver the creative vision for the spaces. But it is only through close collaboration and an open dialogue between collectors, architects, specialist engineers, curators, financial advisors, art handlers and insurers etc., that it becomes apparent what the best architectural approach will be. A great building will materialise this dialogue, with the aim of meeting all requirements in an elegant, inspirational manner, while leaving space for change and contributing in a positive way to its surroundings and social context.
Planning to exhibit contemporary art under a single roof can involve having to accommodate a diverse range of works from video art to large steel sculptures. This can result in unparalleled and inspiring buildings, both as new or adapted existing structures. Having to position themselves in relation to design fashions and ideology (e.g. the dominant modernist white cube art space, postmodernist attempts to break free from it, and recent excitement about digital parametric and participatory approaches), contemporary architects, artists, curators and collectors, eager to move on and explore, can enter new territories here.
The right architect will tend to challenge preconceived ideas and help the private collector, if they wish so, to make a meaningful contribution to contemporary culture, raising interest from both artistic and design communities. This way, an exhibition space can add substantial value and validation to a collection.