New Products
Crossbridge Capital Launches Digital Platform For HNW Investors In Singapore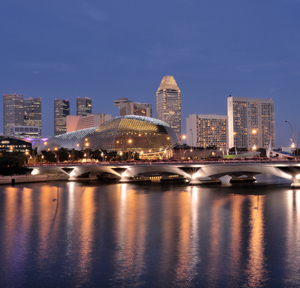 The wealth management firm is targeting Singapore's affluent investor market through a new digital investment service.
Crossbridge Capital is to launch an online investment platform for Singapore-based accredited investors, which includes individuals with at least S$2 million ($1.5 million) in net personal assets or whose income in the last 12 months is no less than S$300,000.
The platform is being developed in collaboration with B2B platform provider Bambu and asset manager Pershing, a BNY Mellon company. It seeks to enable users to efficiently access and manage products tailored to their investment profile and objectives. The platform will launch later this year in Singapore, which will act as a hub for future expansion into other markets.
As part of the collaboration, clients' assets and funds will be held with US-based Pershing, which provides services including US tax reporting. This means US expatriate investors living in Singapore will be able to invest on the platform, in addition to other accredited expatriates and Singaporean investors.
"We are confident that our digital solution, will be very attractive for accredited Singaporean investors and US expatriates in Singapore who are finding it increasingly difficult to access investment and savings products while living overseas. Our collaboration with Pershing will enable us to offer the same bespoke investment solutions to US expatriates that our other high net worth clients enjoy." said Charlie O'Flaherty, partner and head of digital strategy and distribution at Crossbridge Capital.
Established in 2008, Crossbridge has around $3 billion of assets under supervision on behalf of entrepreneurs and families. The company has offices in London, Singapore, Monaco and Malta.